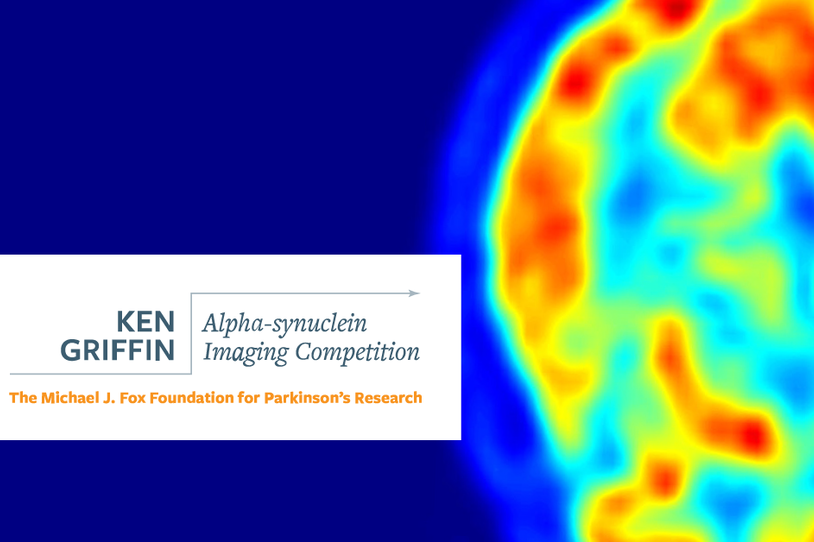 Today, The Michael J. Fox Foundation (MJFF) announced the culmination of the "Ken Griffin Alpha-synuclein Imaging Competition," a $10-million program launched in 2019 in pursuit of a game-changing tool in Parkinson's research: an imaging tracer to visualize the key protein alpha-synuclein in the living brain. The competition has been a critical step in MJFF's relentless pursuit of better treatments, cures and disease prevention and was funded in large part through a $7.5 million leadership gift from Citadel founder and CEO Ken Griffin. 
Imaging tools would transform Parkinson's care and research. A scan could reveal what is happening inside our brains, allowing doctors to make better diagnoses and scientists to understand if potential therapies are effective. 
MJFF Co-Founder and CEO Debi Brooks and Jamie Eberling, PhD, MJFF's senior vice president of research resources spoke with Forbes' Kerry Dolan on the significance of Ken Griffin's philanthropy and the Parkinson's science it is enabling. 
"Our inability broadly to measure and quantify and describe the disease–and particularly the underlying biology of the disease–has been a great limitation," said Brooks, adding that without widely used tools for measurement, it's really only possible to verify that people have had Parkinson's during an autopsy.  
"Early on, we heard from companies this would be a game-changer for drug development," said Eberling, who has pioneered the Foundation's imaging program since she joined in 2009. "To see where we are today is astonishing. The progress from all teams represents a pivotal moment in transforming the future of diagnostic and therapeutic tools that are urgently needed."  
At its launch in 2019, the Ken Griffin Alpha-synuclein Imaging Competition was a new venture for Ken Griffin, who had never before funded Parkinson's research. His decision to fund this project was a personal one — Griffin's father was diagnosed with Parkinson's several years before the competition began.  
"These three teams have put us on a path to revolutionizing care for the millions of people living with Parkinson's disease," said Griffin. "I care deeply about improving the lives of those touched by PD and am proud to support the Michael J. Fox Foundation's leadership in the pursuit of a cure for this disease."  
Remarkably, all Ken Griffin Alpha-synuclein Imaging Competition teams — AC Immune, Mass General Brigham and Merck (known as MSD outside the U.S. and Canada) — made tremendous advancements in the development of different alpha-synuclein tracer methods. 
Today, the competition is awarding Helen Mitchell, PhD, Robert Drolet, PhD, and Eric Hostetler, PhD and their team at Merck an additional $1.5 million to continue the work and bring this game-changing tool to life. With the team's leading data and its discovery, development and optimization of several potential alpha-synuclein imaging agents, a first-in-human clinical trial of its alpha-synuclein PET tracer is set to begin in 2023.  
The Ken Griffin Alpha-synuclein Imaging Competition builds on MJFF's longstanding support of alpha-synuclein tracer research and has brought the field closer than ever to this level of imaging.  
"The prize had the desired effect of getting more researchers involved," said Eberling. "That was why we launched it." 
To learn more about the winners of the Ken Griffin Alpha-synuclein Imaging Competition, read our media release. Then, read the exclusive story in Forbes.