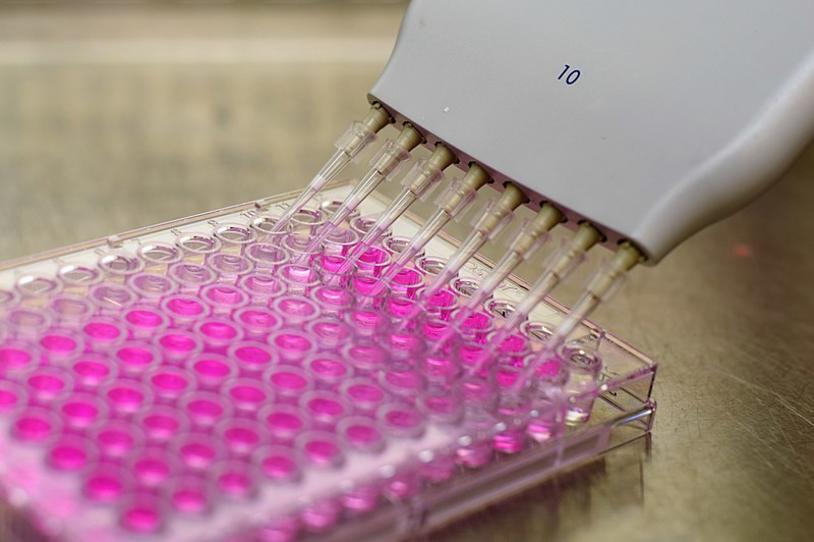 In 2015, recruitment began for the Systemic Synuclein Sampling Study (S4). This important initiative from The Michael J. Fox Foundation (MJFF) was launched to understand if and how the protein alpha-synuclein can be used as a biomarker in Parkinson's disease. Results from the study were published today in Neurology in a paper from lead investigator Lana M. Chahine, MD.
Because alpha-synuclein is a hallmark of Parkinson's, MJFF has prioritized finding a biomarker for it. Such a tool could be used to diagnose Parkinson's disease early, track the progression of the disease, and understand how well therapies in clinical trials are working. Unfortunately, Dr. Chahine and her colleagues found that the tissues and fluids they tested lacked either the sensitivity (i.e., can identify people with Parkinson's) or specificity (i.e., can rule out people without Parkinson's) needed to be reliable biomarkers of pathological alpha-synuclein in Parkinson's.
Jamie Eberling, PhD, Vice President of Research Programs at MJFF says, "These results provide critical information we and the broader Parkinson's research community can use to move forward. We will continue to support the development of alpha-synuclein biomarkers that may prove to have higher accuracy."
The S4 study recruited 59 people with Parkinson's and 21 control volunteers without the disease at six sites. The participants contributed blood, saliva, and cerebrospinal fluid (CSF) along with biopsies of skin, colon, and the submandibular gland.
In this paper, Dr. Chahine focused on CSF along with skin and submandibular gland tissue results. She found that total CSF alpha-synuclein levels measured using ELISA are not specific enough to accurately identify people with Parkinson's. Using monoclonal antibody staining for the skin and submandibular gland samples, Dr. Chahine and her team determined that total alpha-synuclein is specific but not sensitive enough for Parkinson's.
It is possible that existing assays need to be optimized and the S4 study samples could be used in the future to develop more sensitive assays for alpha-synuclein. Samples from the S4 study are part of MJFF's biospecimen collections and are available for use by qualified researchers.
You can read the entire paper in Neurology.