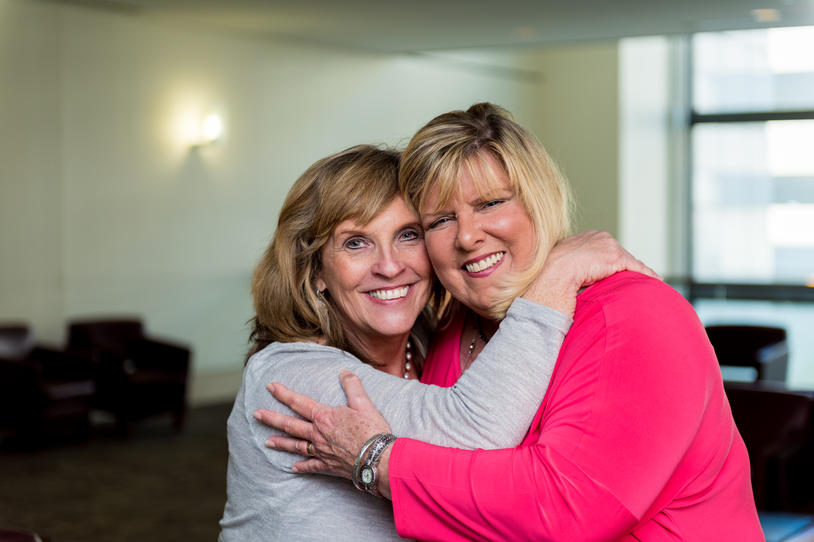 For many, the holidays are a joyful time to gather with loved ones and friends, reflect on the past year and think about what's to come. But for some with recently diagnosed or progressing Parkinson's or with depression or anxiety, it can be a stressful or lonely time. Visiting with others can bring worry or increased symptoms, and not attending social events can bring feelings of isolation. These are natural and common reactions.
To help, consider these tips to make the most of the upcoming holidays:
Open up to someone you trust.
The holidays might not be a particularly happy time because of common Parkinson's symptoms such as depression or anxiety. Or, walking and balance, speech, or thinking and memory (cognitive) changes might make it difficult to participate in large gatherings. Tell a loved one what you're experiencing and how they can help: by listening, checking in with you periodically, or organizing a low-key get-together instead.
And remember to watch for others in your community who may seem sad, worried or withdrawn. "How are you?" or "I've been thinking about you" can go a long way.
Choose your social events thoughtfully.
You don't have to go to every celebration, but there may be some events you can't miss. Think about your stressors (an undisclosed diagnosis, family dynamics or difficulties communicating in crowds, for example) and set limits. Leave after one drink, pivot if certain topics arise in conversation, or commit to no more than two engagements each week.
But don't avoid socializing altogether. In general, people who are more connected live happier, more fulfilled lives. And in Parkinson's, talking with others may benefit cognition, and positive relationships can boost mood.
Give yourself a break.
Parkinson's, like life, will bring good days and bad days. The holidays can be stressful, and Parkinson's can make them even more so. Don't try to do everything. Can a potluck be just as fun as hosting an entire dinner? Will anyone mind if you don't make all your cookies from scratch? It's okay to say, "I can't tonight" or "No, thank you."    
Allow extra time.
When going out, always plan more time than you think necessary to get ready and get to your destination. Parkinson's, holiday traffic and weather can be unpredictable. Give yourself a cushion to remove any pressure from potentially getting lost or running late that would otherwise create worry and worsen symptoms.
Put yourself first.  
Exercise, eat and sleep well, and manage stress. It's easier said than done, but even harder when you're busy with a long to-do list. Make yourself and your health a priority. Schedule exercise, alone or with others (a way to get in social activity, too!), to ease mood changes and other Parkinson's symptoms. Enjoy holiday treats in moderation but try to stick to a generally healthy diet. And find ways to reduce stress, such as meditation or talk therapy.
For more tips on the holidays and Parkinson's, check out this Ask the MD blog.
If you are seeing a loved one with Parkinson's this holiday season, download The Michael J. Fox Foundation's guide on Visiting with Family Members Who Have Parkinson's for advice on getting the most out of your time together.