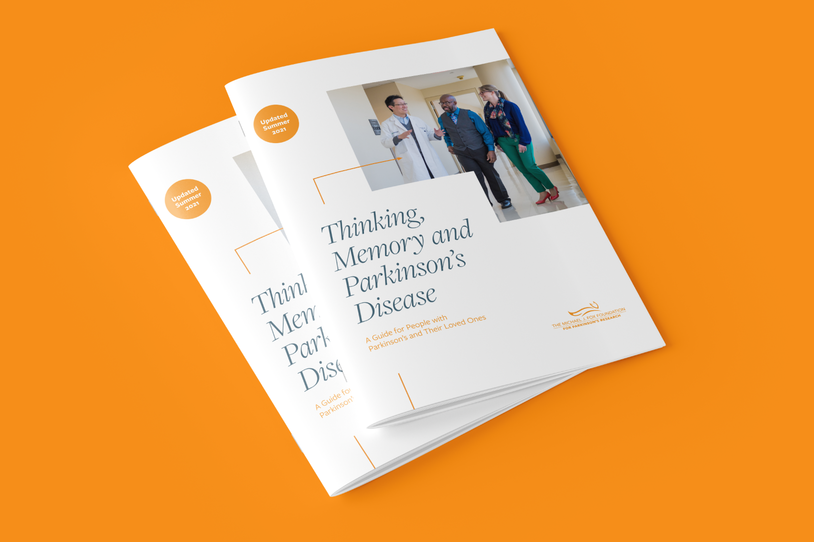 Many people and families with Parkinson's say they worry about possible thinking and memory (cognitive) changes. While not everyone experiences these symptoms, they can — like most Parkinson's symptoms — happen at different times and in different ways.  
Common questions include: Who gets thinking and memory changes? What treatments can help? What research is happening?
For answers to these questions and more, check out our free, updated guide on Thinking, Memory and Parkinson's. In it, you'll find:   
 
Information about how thinking and memory can change over time, 

Tips to boost brain health and manage cognitive symptoms,  

Stories of people living with thinking and memory changes, and  

Research toward new and better treatments and tests.  
For more on this topic, visit our webpage.
This publication was made possible by Acadia Pharmaceuticals and The Albert B. Glickman Parkinson's Disease Education Program. Partner support allows us to furnish high-quality educational content to the Parkinson's community while maintaining our commitment to allocate donor dollars to high-impact research. Editorial control of all Michael J. Fox Foundation-published content rests solely with the Foundation.