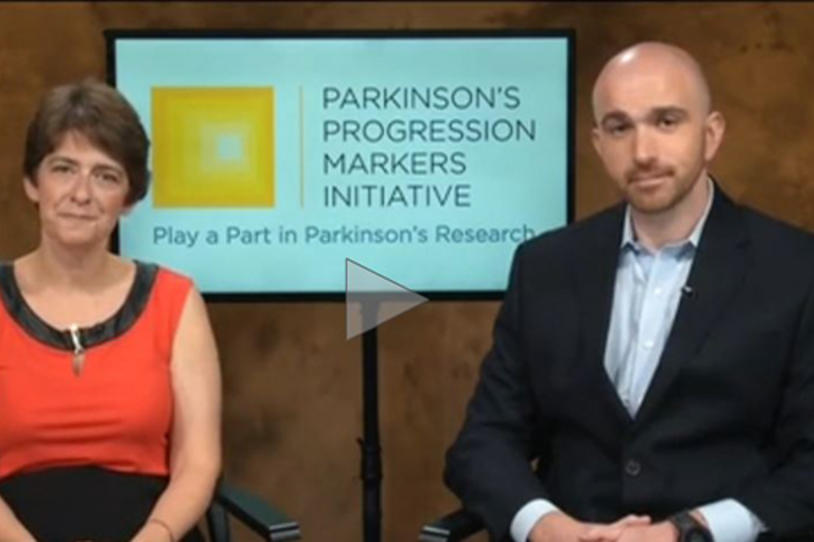 This week, Chicago's "You & Me This Morning" show featured a discussion about MJFF's Parkinson's Progression Markers Initiative (PPMI) study, which is currently investigating the genetics of Parkinson's disease. Dr. Tatiana Foroud, director of hereditary diseases and family studies in the Department of Medical and Molecular Genetics at Indiana University, and Jon Gilman, a PPMI participant, were on-hand to provide their experiences and insight.
Asked how he got involved in PPMI, Jon – who likes to stay fit and active through running and yoga – shared that he "decided to get genetic testing to learn more about my body and my health." Once discovering that he had a Parkinson's-related genetic mutation in his LRRK2 gene, Jon found information on The Michael J. Fox Foundation's website about how he could use this information to participate in research. Jon "took this news about something potentially negative and turned it into something really positive to try and help find a cure."
This "amazing gift" – host Jeanne Sparrow's words – is something many people may be able to give, but don't know how. Dr. Foroud explained that, for this particular study, people of Ashkenazi Jewish ancestry – like Jon –are encouraged to visit www.michaeljfox.org/genetics and take a brief survey to determine if they may be eligible for genetic testing as part of PPMI. The genetic test involves a simple, at-home saliva test, but if you would like to learn more about the genetic testing process, view the entire interview or visit www.michaeljfox.org/genetics.
The involvement of people with Parkinson's-related genetic mutations in the PPMI study is, per Dr. Foroud, "one of our best chances to find a cure and better treatments for Parkinson's disease." Taking the survey at www.michaeljfox.org/genetics is a great first step to helping out.