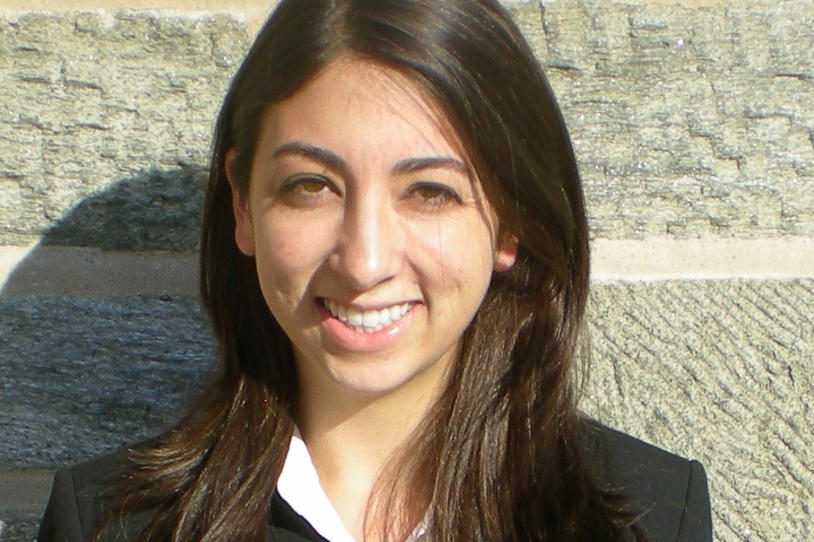 Nearly 50,000 participants are contributing data — through online surveys or a genetics collaboration — to The Michael J. Fox Foundation's online clinical study, Fox Insight. The data is de-identified to remove personal information and then made available to the research community through the Fox Insight Data Exploration Network (known as Fox DEN).
To learn about how Fox DEN is used in practice, we spoke with Meredith Bock, MD, a movement disorders fellow at the University of California, San Francisco. Her analysis using data in Fox DEN for a research project was selected as a top abstract for the International Parkinson and Movement Disorder Society Congress. (Check out her presentation on September 14 during Parallel Session 309, Update on Recent Clinical Trials.)
The Michael J. Fox Foundation (MJFF): What motivated you to use Fox DEN for your research project?
Meredith Bock (MB): I thought it was an interesting and unique dataset given the number of participants, the digital promotion strategies that were used, and the fact that it's completely online. It really represents a different population of patients with or without Parkinson's than we typically see in clinical trials due to the referral bias and other factors that make those patients a sub-selection of the overall population countrywide. And it seemed like a great opportunity to better understand Parkinson's from the patient's perspective.
MJFF: What data did you look at specifically?
MB: There were standardized surveys that asked patients about their motor symptoms, non-motor symptoms, depression and cognitive function. We also had information about their demographics. And to evaluate quality of life, the main outcome I used was the EuroQol-5D-5L tool, which is a five-item assessment that has been well validated in several different diseases.
MJFF: Did you interact with or receive any support from MJFF while using Fox DEN?
MB: I did, and the staff was very supportive with data questions over email. There were also a couple coding issues that came up as we were going through the project that they helped me quickly resolve.  
MJFF: What are the key takeaways you found in your analysis?
MB: Based on our results so far, we can conclude that motor symptoms and depression both have a very large impact on quality of life. Non-motor symptoms are also quite important, and now we are in the process of looking at them in a more nuanced way. It also appears that, unsurprisingly, of non-motor symptoms, psychiatric symptoms like hallucinations and psychosis appear to have the largest negative impact on quality of life. It's encouraging that these kinds of electronic database surveys are a feasible way of measuring quality of life in Parkinson's, as our results correlate with other studies that have been done in clinical trial populations. So that's another takeaway — these studies just might be a really nice opportunity and a promising way to increase diversity and to get more people involved in research.
MJFF: What do these results mean for the Parkinson's community?
MB: I hope these results can be informative to the treating clinician in understanding the symptoms most impactful for patients, which aren't always the symptoms we focus on. Symptoms like depression, for example, affect quality of life enormously and are treatable. I also think it's important to understand contributors to quality of life in a more rigorous way because it helps us know what symptoms we should routinely screen for and it is an important outcome measure in clinical trials.
MJFF: What research are you working on now? What's next for you?
MB: For next steps, we are looking in a more granular way at non-motor symptoms, which we know are very important from prior research. We are also going to look more in depth at data from the economic burden survey available in Fox DEN, which will enable us to evaluate for regional variation and other important economic contributors to quality of life in Parkinson's disease.
Fox DEN is available to qualified researchers to explore data collected through Fox Insight. Register to begin using the platform and watch our how-to video to get started.