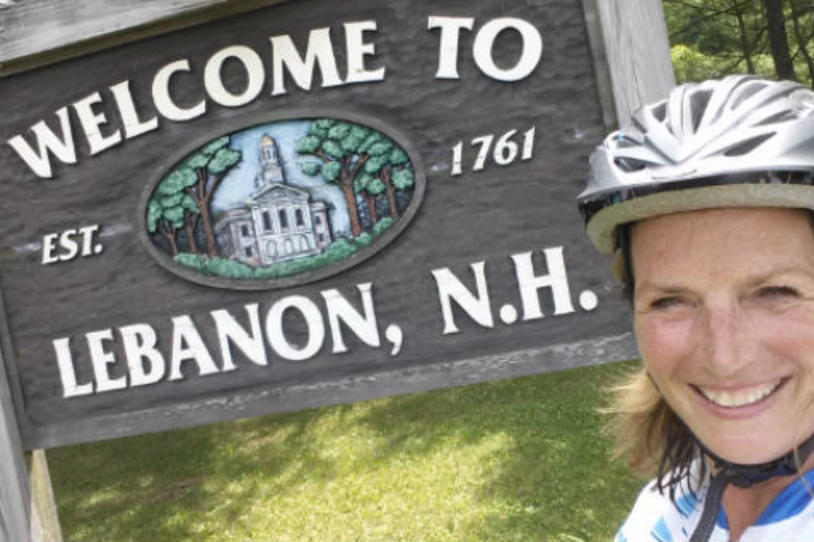 Susan Mollohan is a very busy Fox Trial Finder Ambassador and Team Fox member, dedicated to speeding a cure to Parkinson's disease through advocacy and fundraising. In a recent presentation to the Ludlow, VT Rotary Club, Susan reminded the audience of the importance of being active in all pursuits. Below is an excerpt of her story.
Susan Mollohan first noticed a tremor in her hand while at work as the Dean of Students at a high school in New Hampshire. After about four to six months of living with the tremor, the high school nurse, a friend of Susan's, suggested she see a neurologist. Soon after her diagnosis with Parkinson's disease (PD) in March 2009, Susan soon began taking advantage of opportunities to learn more about her diagnosis, and ultimately, do something about it.
At an educational seminar at Boston University about Parkinson's disease, Susan learned about an observational clinical study studying the impact of exercise on PD progression that needed volunteers. "I was motivated to participate so that researchers could publish information about the benefits of exercise for other people with PD," says Susan, an avid skier and yoga devotee.
The study at Boston University lasted two years and required participants to come in for two visits each year. Participants were asked about their exercise routine, including type and frequency, and then underwent general physical assessments of their pace, balance, etc. "Participating in this trial gave me an improved outlook and attitude about my diagnosis," says Susan. "People need to take control of their health questions and get out there to find answers. We have to advocate for ourselves and not give in to the diagnosis."
Since the completion of the study, Susan says she's willing to participate in another trial has registered as a volunteer on Fox Trial Finder, MJFF's online clinical trials matching tool. She participates in yoga more now than before her diagnosis and has even written a book about the positive effects of yoga on her Parkinson's symptoms titled My Story. Susan also fundraises for Team Fox and this year she and her husband Steven will participate for the fifth time in the annual New England Parkinson's Ride benefitting The Michael J. Fox Foundation. This year at the ride she'll have her book in tow, selling it for $20 donations to Parkinson's research, and will pedal 50 miles with her team, Suzy's Shakers.