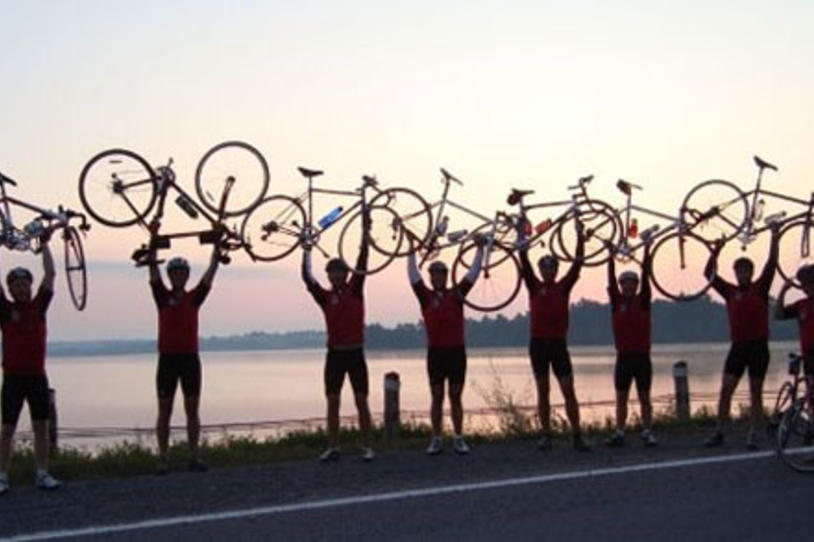 It only takes two individuals to create an opportunity.  In this case, a couple of guys – actually peers in the high-tech industry – chirping at each other on which company has the better hockey team. That's how it all started.  This little game of organized "pick-up" between two very powerful high tech companies (Cisco and NetApp) has now morphed into a very large opportunity to generate donations for Parkinson's research.  The game will take place in Boston on Wednesday, March 15th, at Boston University's hockey rink.  The puck will drop at 5:00PM and family, friends, co-workers and hockey fans are all invited to attend the game.



Drew Heighway, who was diagnosed with Parkinson's 8 years ago, will be playing for Team NetApp.  He was thrilled and honored to see this fun event among colleagues turn into something much more.  Last year Drew along with his son Jamie and a team of 15 biked from Lewiston, NY on the American/Canadian border to New York City - 500 miles in the course of just 5 days.  The group is already planning for BBP 2012 and hope to raise over $50,000 for Team Fox!

Each company will send out an internal donation request, Team NetApp's donations will be channeled through the Bikes Battle Parkinson's Team Fox website and Team Cisco will be directing their donation efforts toward The Parkinson's Unity Walk.

Good luck on the ice, Drew!