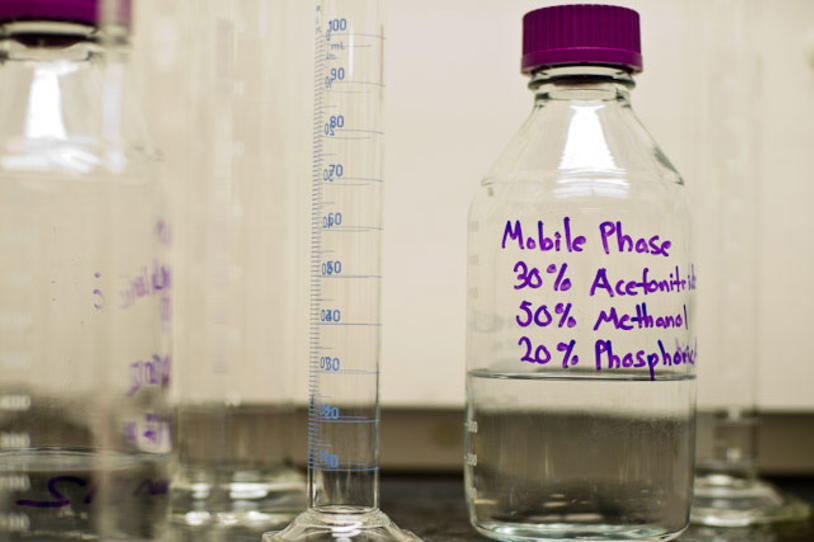 Every research project we fund is a step closer to new and better therapies for people with Parkinson's disease (PD). To keep you informed of the Foundation's research investments, we're highlighting a few exciting, newly funded grants each month. Learn more about these studies and the more than 500 active research projects that The Michael J. Fox Foundation (MJFF) is supporting on our Funded Grants page.


Search for Retinal Biomarkers of Parkinson's Disease
Thomas Beach, MD, PhD
Banner Sun Health Research Institute
Signs of PD in the retina could lead to a diagnostic eye test.
Although not usually thought of as affected in PD, relatively subtle changes in vision and retinal structure have been reported among PD patients. In this pilot study, Thomas Beach, MD, PhD, senior scientist at the Banner Sun Health Research Institute, will analyze the abundance of dopamine-producing nerve cells and accumulation of alpha-synuclein protein—both common features affected in PD—in retinas from autopsied PD and non-PD subjects. If differences are seen, these findings could form the basis of a diagnostic eye test for PD.
Pump System to Continuously Administer Levodopa/Carbidopa

Sheila Oren, MD
Neuroderm Ltd
Continuous delivery of levodopa and carbidopa through the skin may reduce or prevent motor complications in PD. 
Currently levodopa and carbidopa, the most common dopamine-replacement therapy for PD, is given via pills taken by mouth. While this strategy is effective, most patients eventually suffer disabling side effects such as abnormal movements (dyskinesia) or sudden off periods (fluctuations). Many doctors believe that maintaining continuous levels of these drugs in the body could reduce these side effects. Sheila Oren, MD, vice president of clinical and regulatory affairs at Neuroderm, will test ND0612, a combination of levodopa and carbidopa delivered via a special subcutaneous pump, in people with advanced PD. The clinical trial will evaluate, over a two-week period, whether the approach is safe and tolerable, as well as will measure how well the method is able to maintain drug levels in the body. The study also will determine whether the pump system is easy for patients to use at home. If effective, this delivery method could provide a highly effective, practical new therapy for the treatment of advanced PD.
Placebo-Controlled Trial of Exenatide as a Treatment for PD Patients

Thomas Foltynie, PhD, MD
University College London Institute of Neurology
The drug Exenatide may help dopamine cells survive, preventing or slowing PD progression.
Exenatide is approved for the treatment of diabetes, but an additional trial showed that the drug might have some benefits for PD, as well. Thomas Folytnie, PhD, MD,  senior lecturer at the University College London Institute of Neurology, will now lead a more formal clinical trial in an attempt to replicate the initial positive data. Sixty patients with PD will be randomly assigned to self-administer either Exenatide or a placebo once weekly for 12 months. Folytnie and his team will use clinical scales, diaries and scans of dopamine transporter availability (DaTscan) to measure the drug's effect. If positive, results from this trial will provide support for a possible Phase III trial, a major step toward a novel treatment to slow the progression of PD.