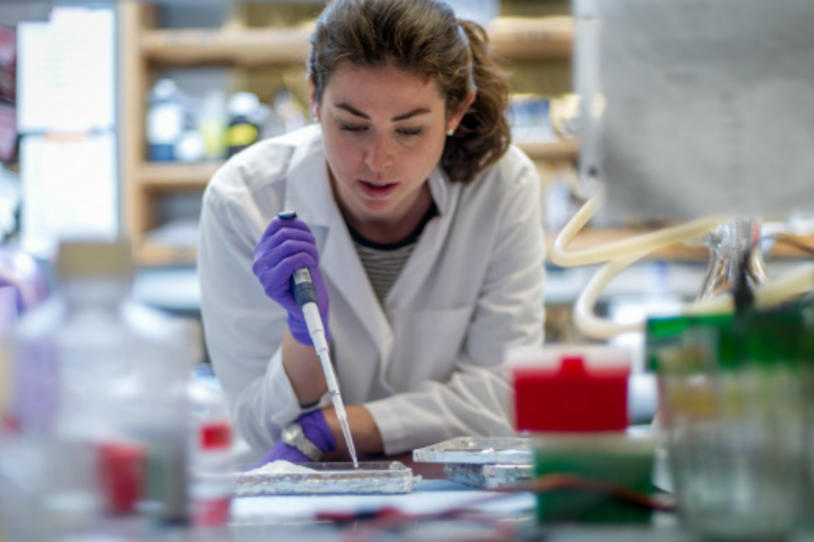 A recent study found a gene therapy helped control Parkinson's movement symptoms in a Phase I trial funded in part by The Michael J. Fox Foundation.
In the Annals of Neurology, researchers Chad Christine, MD; Krystof Bankiewicz, MD, PhD; and Paul S. Larson, MD, and a team at the University of California, San Francisco (UCSF) published results from a small study involving 15 people ranging in age from 40 to 70 with moderate Parkinson's disease. The scientists infused an investigational gene that makes the enzyme AADC into the brains of the participants using a surgical procedure.
AADC converts the gold-standard medication levodopa (brand names Sinemet and Rytary) into dopamine, which helps control Parkinson's movement symptoms such as tremor and stiffness. As Parkinson's progresses, levels of AADC decline, making it more difficult to convert levodopa into dopamine and control symptoms. People can begin to experience "off" episodes, when symptoms are not well controlled despite taking medication.
"We believe that this treatment will allow these patients to more efficiently convert levodopa into dopamine, thereby obtaining greater improvements in mobility with each dose," said Dr. Christine of the gene therapy.
The study divided the 15 participants into three groups that received different doses of the treatment in a one-time infusion. After six months, each group saw an increase in AADC activity and a reduction in the amount of levodopa they needed to take (up to 42 percent less in the highest dose group). After one year, participants had more "on" time (when symptoms are well controlled) without dyskinesia (jerky movements that can be a side effect associated with long-term disease and levodopa use). All these improvements were dose-dependent, as well, meaning people who received a higher dose of the gene therapy generally had more AADC activity, greater reduction in medication and more "on" time compared to people in lower dose groups.
There are limitations to the study. It was a small group of volunteers who all knew they were receiving the treatment, meaning there is a chance of placebo effect.
The Michael J. Fox Foundation funded early stages of this trial. In 2014, Voyager Therapeutics licensed the therapy to advance its development.
Voyager is currently recruiting for a Phase II trial of this therapy, called RESTORE-1, at UCSF and 11 other sites around the United States. Visit Fox Trial Finder for more on this study and site contact information.
Read more about this study and how scientists used imaging techniques to deliver the therapy in an article on the UCSF website.
Watch a video on "off" episodes to learn more about these fluctuations and other treatments to address them.