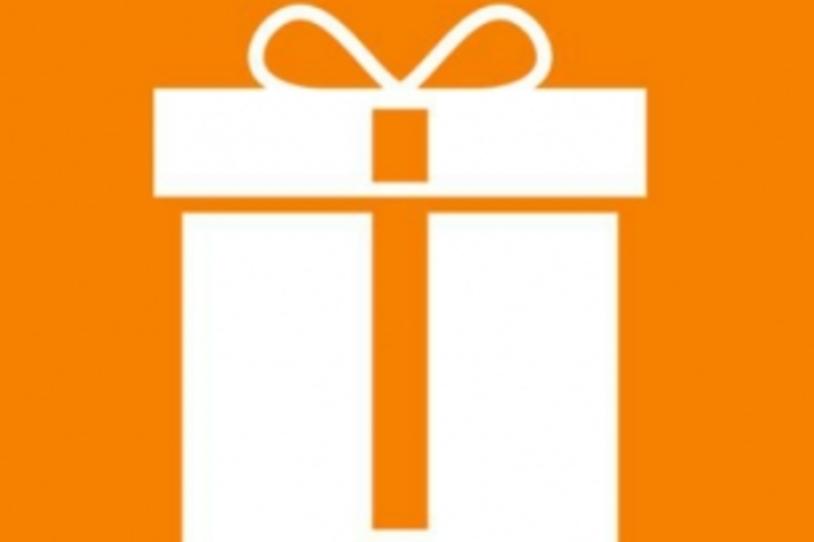 Known for their dazzling creativity throughout the year, Team Fox members are also entrepreneurial when it comes to utilizing innovative businesses and crafty projects to fundraise. This holiday season, many are directing their bright ideas toward speeding a cure for Parkinson's disease (PD) by donating a portion of proceeds to Team Fox. And, 100 percent of Team Fox donations go to The Michael J. Fox Foundation's high-impact programs to end PD.
If you're in need of a last-minute gift or looking for another way to support Parkinson's research, check out these portion of proceeds fundraisers happening now:
Squar'd Away
After learning her father might have PD, Sara launched into action to create "the classic bandana reborn in silk," donating 20 percent of each square to Team Fox. "When someone you love is diagnosed with a disease like Parkinson's, it can be hard to know how to be there for them and show your support. Squar'd Away is my own way of giving back," says Sara.
Peridot Fine Jewelry
Peridot Fine Jewelry is auctioning off the perfect holiday surprise: a pair of Anne Sportun 18K Yellow Gold "Festival" Diamond Cluster Stud Earrings. In addition, Peridot Fine Jewelry is donating 25 percent of all sales through the end of the year to Team Pamoja's fundraising for the 2018 Rock the Ridge event!
Drive Away Parkinson's
Looking for a family-friendly activity in New York City this season? Special discounted tickets are being offered to select New York Rangers games, New York Knicks games, Radio City Christmas Spectacular and more! , with $5 of each ticket sale donated to Team Fox fundraiser Drive Away Parkinson's! Enjoy a high-energy game while supporting critical Parkinson's research!
Ray's Be Kind Tees
Ray, an active dancer and athlete, was diagnosed with Parkinson's in 2006. "It was a rude awakening for someone who had been active," says Ray. He decided to get involved in speeding a cure by donating 100 percent of the proceeds from his Be Kind t-shirt sales to Team Fox. Spread the message of hope this season with an uplifting t-shirt!
Bending Branch Winery
This September, MJFF staff had the opportunity to present the Foundation's current research initiatives to Bending Branch Winery's community of supporters. Recently, Bending Branch released a new wine honoring its founder and co-owner, Mrs. Brenda Young. The late harvest Petite Sirah is called Brenda's Cuvée and $5 from every bottle sold goes directly to Parkinson's research!
Bayside Stores
This year, Bayside Stores is hosting a special Parkinson's Apparel Store featuring fun and encouraging t-shirts. For every shirt sold, $5 goes directly to Team Fox to #FundTheCure. Bayside Apparel founder Randy was diagnosed with Parkinson's in 2015; he decided to join Team Fox so that 100 percent of his donations go straight to Parkinson's research.
Looking for more inspiration? Check out our Holiday Hub for festive fundraising ideas, tips on hosting a holiday fundraiser, and a downloadable holiday card insert!