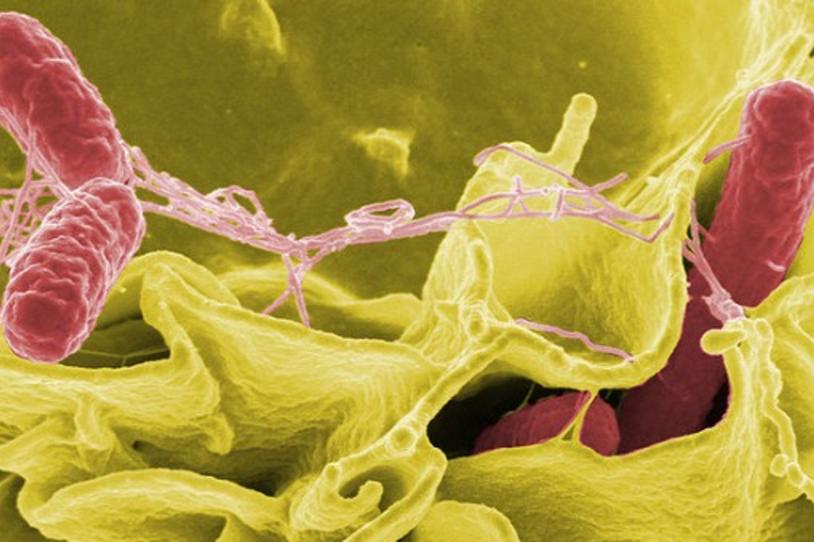 "Listen to your gut" is common advice when faced with an important decision. Researchers are now heeding these words to gain further insights into Parkinson's disease (PD).
The human digestive tract contains up to a thousand different types of bacteria, which help you digest  food, make vitamins and maintain your immune system. The amount of bacteria is influenced by diet, age and other variables, and is thus unique to each individual.
Filip Scheperjans, MD, PhD, and colleagues from the University of Helsinki, Finland examined the intestinal contents of 72 people with Parkinson's and 72 without PD. Their research, funded by MJFF and published recently in Movement Disorders, revealed that people with Parkinson's had lower levels of a certain bacterium and that concentrations of another bacterium varied among subgroups of those with PD with differing motor symptoms.
Intestines as a Window to the Brain
There is a clear effect of Parkinson's disease on the gastrointestinal system. Nearly 80 percent of people with PD have constipation, and this condition often predates the motor symptoms of Parkinson's by several years.
Additionally, alpha-synuclein -- a protein that clumps in the brains of all people with Parkinson's -- has been found in several locations outside the brain, including the nerves controlling the intestines. Investigators question whether the abnormal protein could show up here first, causing non-motor symptoms, and later spread to the brain to cause motor symptoms.
Lastly, researchers believe the normal bacteria of the gut might affect the functioning of the gut nerves which could in turn affect the nerves of the brain.
Specific Bacterial Levels Are Affected in Parkinson's Disease
In Dr. Scheperjans' study, the bacteria Prevotella was present at lower levels in the guts of people with Parkinson's disease. This bacterium aids in the creation of the vitamins thiamine and folate and the maintenance of an intestinal barrier protecting against environmental toxins. This finding may therefore have implications not only for diagnosis but also for dietary adjustments or vitamin supplementation for management of PD in the future.
In people with Parkinson's with more severe postural instability and gait difficulty, as opposed to tremor, the bacterium Enterobacteria was present at higher levels. The reasons for this association were not clear.
Studying Intestinal Bacteria Will Advance Understanding of Parkinson's
Deciphering information from the gut could lead to earlier and more definitive diagnosis, a better understanding of how Parkinson's progresses, and ways to separate the populations of people with differing symptoms of PD.
If researchers determine that there are specific and consistent differences in the gut, bacteria may serve as biomarkers -- objective measurements to diagnose or track PD. As the gut is much more accessible than the brain and can be analyzed through stool samples, a bacterial biomarker is an attractive prospect.  
Additionally, we don't know why people with Parkinson's disease show such varied motor symptoms (gait problems versus tremor, for example) or who will get which. Bacterial differences may allow us to separate the subtypes of Parkinson's and, as a result, give individuals a better idea of the symptoms and disease progression they might expect.
More Research Is Needed
Further studies are called for to learn more about the relationship between these and other gut bacteria and Parkinson's. In the meantime, researchers are intensely studying alpha-synuclein to determine how and why this protein contributes to Parkinson's, and its connection between the gut and the brain.
Until a disease-modifying therapy is found, symptomatic treatments, including a drug for constipation, remain under development.
Watch a webinar on symptoms like constipation.