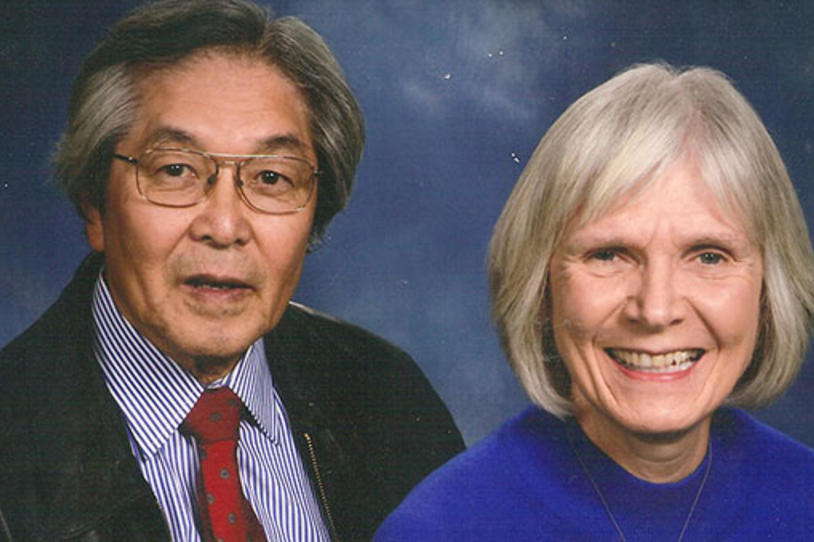 In 2002, Hiroshi Okano's family and friends began noticing his right hand tremble. Hiroshi himself, at age 76, hadn't yet detected his own tremor. Five months later, he went to a doctor who said it could be Parkinson's disease. At that time, Hiroshi said that to diagnose PD, some doctors would give patients PD medications to see if they helped symptoms. If the medicine worked, then they knew it was Parkinson's.

In other cases of disease, there are tests and biomarkers that can tell doctors if a patient is at risk. High blood pressure is a biomarker of heart disease, for example. But today there's nothing like that for Parkinson's. Hiroshi says that's why he believes clinical trials that look for Parkinson's biomarkers are so important. Without those markers, "you don't know if you're getting better or you're getting worse," he said.

Hiroshi's doctor suggested he participate in BioFIND, an observational clinical study sponsored by The Michael J. Fox Foundation to seek out and verify Parkinson's biomarkers – disease indicators that are crucial to progress toward a cure. For his part in the study, Hiroshi had two visits to the doctor's office during which blood and urine samples were taken, some observational test and exams were done, and Hiroshi received a lumbar puncture to collect a sample of his spinal fluid. Hiroshi's wife Kitty also participated in the trial as a control subject.

Hiroshi said he's not sure if a known Parkinson's biomarker would have made a difference in his case, since his tremors were on and off at first. But he knows that a PD diagnosis is something his adult children worry about. It keeps him motivated to be a part of PD research. Many of the people in his support group are also involved in trials. "We're all willing," he said. "Especially to get involved in biomarker studies."

For anyone apprehensive about joining a trial, Hiroshi suggests taking your caregiver to discuss it with your doctor. Kitty accompanies Hiroshi to all of his appointments. Having her there to listen and ask questions helps ease any worries he might have. When it comes to clinical studies, the doctors conducting the research make themselves available to discuss involvement with participants. For example, before enrolling in BioFIND, Hiroshi had two meetings with the doctor and trial coordinator simply to feel comfortable about participating and to get all of his questions answered. Anything Hiroshi and Kitty were concerned about, the doctors' answers put them at ease.

Hiroshi wants to participate in another study, and is especially interested in finding another one to do with biomarkers. If you're interested in finding PD clinical studies in your area that need volunteers like you, visiting www.foxtrialfinder.org is a good place to start. Fox Trial Finder is the Michael J. Fox Foundation's online clinical trial matching tool and, once you fill out some brief information about yourself, the site will send you a custom list of trials in your area. Then you can reach out to the study teams to ask any additional questions.
Join Hiroshi and the community of over 42,000 people already registered for Fox Trial Finder.
Kate Harmon is a guest blogger for FoxFeed and profiles members of the PD community who have participated in clinical trials when she's not working as a newspaper editor. Her father has Parkinson's and her entire family is involved in the fight. Check out their family blog for more of these PD warriors, www.pcrfinc.com.