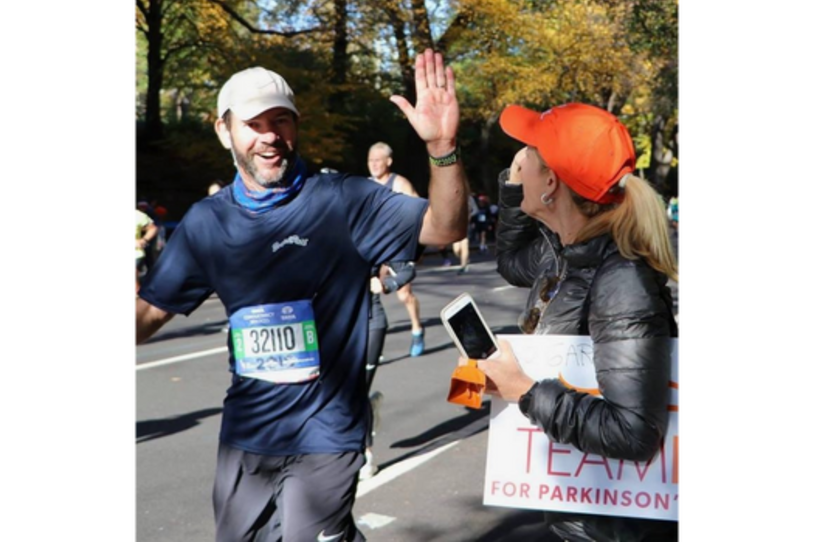 Mary Hornbeek was a successful tax accountant, an avid bridge player, a devout Catholic and a proud member of the Davis, California community. She also lived with Parkinson's disease (PD) for 16 years – a part of her life that she lived with positivity and grace. Above all, she was a devoted wife of 54 years to husband Larry and a mother to three children, Gary, Michael and Nancy.  
To celebrate Mary's life and to honor her in a way they never have before, her oldest son Gary and his wife Susie provided The Michael J. Fox Foundation (MJFF) with a generous gift to help find a cure for Parkinson's. They offered to match contributions to MJFF's Virtual Run/Walk Series and Tour de Fox Cycling Series, up to $50,000. "Having the ability to combine giving with athletic events is great – something that benefits Parkinson's research while also inspiring people to be healthy and active," Gary said. "And if my mom knew that a donation in her honor was being matched so that other people would donate and participate, I think she'd be incredibly happy about that." 
Mary's involvement with MJFF came after her diagnosis, when she turned to the Foundation for help. She was a big fan of Michael J. Fox's books and acting career and appreciated how brave he was to make his journey with PD so public. Seeing how much Mary loved the books, Susie read one and got the idea for Gary to run the 2018 New York City Marathon with Team Fox, MJFF's grassroots fundraising program. "We tried to tie it all together – Mary's diagnosis and Gary's love of running – and it made so much sense to have Parkinson's research be an important cause in our life. MJFF is really the best organization out there doing this," said Susie. A highlight of Gary's Marathon experience was the opportunity to meet Michael J. Fox with Susie the night before. This October, Gary will be lacing up with Team Fox once again for the Chicago Marathon. 
Witnessing his mother's progression in the final stages of Parkinson's was the main inspiration for Gary and his family to try and do more for the PD community. "My family and I are most interested in helping fund efforts to find a cure so that future generations don't have to go through what she [Mary] had to suffer through." 
See how you can get involved with Team Fox here. 
Mary Hornbeek of Davis, California lived with Parkinson's disease (PD) for 16 years – a part of her life that she lived with positivity and grace.