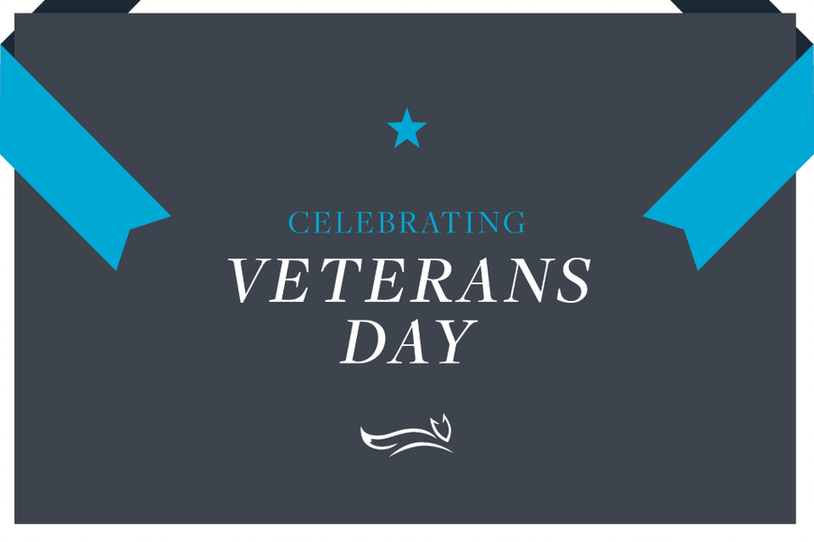 Editor's Note (November 2021): According to the U.S. Department of Veterans Affairs, an estimated 110,000 veterans in the United States are living with Parkinson's disease. This is an updated number from the previous 80,000.
Editor's Note (December 2020): Congress passed legislation that adds Parkinsonism to the VA list of illnesses presumed to be linked to Agent Orange.
This Veterans Day, The Michael J. Fox Foundation (MJFF) is recognizing the estimated 110,000 veterans living with Parkinson's disease (PD) in the United States. It's critical that the U.S. Department of Veterans Affairs (VA) understands the military service-related links to Parkinson's and offers appropriate benefits and health services.
MJFF works to support all individuals living with PD and advocates for regulations and legislation that impacts patients and their families. MJFF advocated for passage of the Blue Water Navy Vietnam Veterans Act of 2019, and it was signed into law last year. This legislation means that veterans with Parkinson's related to Agent Orange exposure, and who served in waters offshore of Vietnam, can file a disability claim with the VA to receive benefits.
"Since I served in Vietnam, my Parkinson's is presumed to be from exposure to Agent Orange or other herbicides," said Jim Harvey, 74, U.S. Army veteran living with PD near Pittsburgh, Pennsylvania. "Like many others in the PD community, I deal with apathy and fatigue on a daily basis. A related condition, insomnia, was dramatically reduced by a combination of services provided by the VA and medication."
Determined to help bring Parkinson's to an end, Jim participates in MJFF's online clinical study, Fox Insight. The study collects information from people with and without PD through online surveys and questionnaires. Learning directly from people about their experiences is critical to improving research and care for veterans and all members of the Parkinson's community.
What We're Watching in Washington D.C.
There are several other legislative issues we are tracking. One bill is the Burn Pits Accountability Act which would provide vital information to researchers as they investigate any health impacts of burn pit exposure. Burn pits are commonly used on military bases to dispose of trash in areas where landfills are not available. A second bill is the VA Medical Cannabis Research Act of 2019 that calls for more research to ease the burden of VA-covered veterans living with pain. Finally, we are closely watching the progress of the National Defense Authorization Act as it is currently in conference to finalize the bill. There are a number of provisions within this bill we are monitoring such as expanding the list of Agent Orange presumptive diseases to include Parkinson's-like conditions such as Parkinsonism, training for providers on the health effects of burn pits and creating a program for treating veterans impacted by brain injuries to monitor long-term brain health. Stay tuned for an advocacy opportunity on this bill in the next few months.
Earlier this year, 51 researchers visited Capitol Hill to talk about the importance of medical research, and they communicated a key message about increasing the Parkinson's-specific research program at the U.S. Department of Defense. The government-funded research program is the only federal program exclusively focused on PD, and it investigates links between Parkinson's and military service. More than 5,000 advocates from across the country contacted their Senators and Representative about this issue, and we plan for continued advocacy into 2021.
"We need increased research funding to figure out what causes Parkinson's and how to stop it in its tracks," said Jerry Boster, 54, U.S. Navy veteran with PD and MJFF advocate living in Kaneohe, Hawaii.
Care Centers for Veterans
The VA has specialized clinical sites to address the needs of the PD veteran population. The Parkinson's Disease Research, Education, and Clinical Centers (PADRECCs) are multidisciplinary care centers that provide comprehensive medical and surgical care to veterans with PD and other movement disorders, research the cause of PD and enhance the understanding of PD through education. The six locations serve a geographic location but have a hub and spoke model across the VA Healthcare System to serve patients. Click here to learn how to receive care at one of the PADRECCs.
Want to stay up-to-date on Parkinson's policy priorities? Sign up at michaeljfox.org/advocacy.