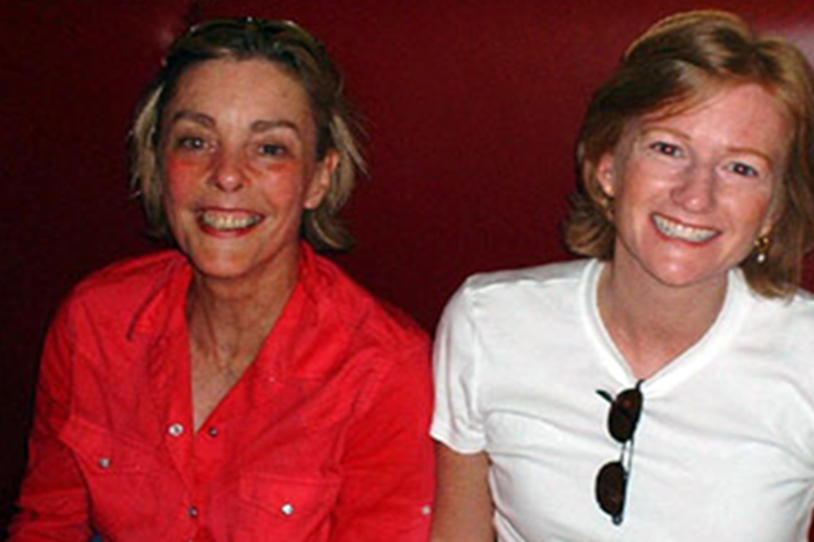 The Fox Foundation Co-Founder Debi Brooks reflects on the impact of one of the Foundation's earliest staff members, Linda Williams, whose passion to find a cure never faltered — even after she was diagnosed with a progressive neurological disease.
There are certain individuals who come into your life — friends, family members, sometimes colleagues, whose compassion for others and outlook on life resonate with you forever. They don't see the world in black and white, but rather holistically view all aspects of their life as one entity for which they adopt one philosophy.
I'll never forget flying back from Tampa, Florida in 2005 having secured a donor pledge of $10 million. Relatively new to fundraising for a nonprofit, I was astonished at the possibility of such a donation.
One of the Foundation's first staff members, Linda Williams, who accompanied me on this trip, was that rare individual who came into her position an ideal fit for the task at hand. The Foundation was young, just finding its footing in the nonprofit world and only starting to make a dent in the drug development pipeline. With a mission to speed the cure for Parkinson's disease, it was clear we were in need of a development director with a unique approach to raising money — and a passion for getting the job done. Linda brought that passion.
Within months of her joining us, she became a role model and mentor not only to our junior advancement professionals, but also contributed immensely to the way I viewed my own role at the Foundation. Beyond her years of experience, Linda embodied the characteristics that would shape our organization's culture — can-do vision, optimism and kind-heartedness. Her take on fundraising was unlike anything I had contemplated. She saw it as a gift we were providing to our donors; the gift of exceptional philanthropy. It was this outlook that helped me see that our donors are our partners who share our passion for moving the dial. Linda believed in this philosophy to her core — donors are grateful when they can support truly impactful work.
At the Foundation, we work with patients and families battling a progressive neurological disease and we see beyond the statistics, data and science of their experience. And yet, it still came as a blow in 2006 when Linda shared with our staff her recent diagnosis of primary progressive aphasia (PPA), a devastating form of dementia that primarily impacts one's ability to understand language and communicate effectively.
Linda was dedicated to communicating the importance of giving to research for an incurable disease. Now, she would experience, first-hand, a progressive disease that would one day rob her of her extraordinary ability to share her passion with others. Regardless, Linda's dedication to her work only strengthened. She continued to work with the Foundation, overlooking the ever-present reminder of the impact her own diagnosis would ultimately have.
Our small Foundation staff soon began to see another powerful side of Linda's life shift all the more front and center. She, her husband Gurney and their grown children, Jay Williams and actresses Ashley Williams Dodson and Kimberly Williams-Paisley, saw Linda's diagnosis as a call to arms, and the support system they created was remarkable. They surrounded her with compassion, providing help when needed and making light of symptoms when appropriate.  Kimberly Williams-Paisley recently shared her experiences with her mother's disease with Redbook. Kimberly spoke about learning of her mother's condition, facing the changes it brought and eventually accepting the new person it has created.
The importance of family support hits home for many of our Foundation staff. As we work together to search for a cure for one neurological disease, we remember that what we do today can impact thousands of families tomorrow — families like the Williams. Some of our staff who worked alongside Linda are still with us today and reflect fondly on her devotion to her work and to her family. Whether you're a close-knit group of a dozen, or an organization of 90, there is immense power that comes from finding strength in one another.