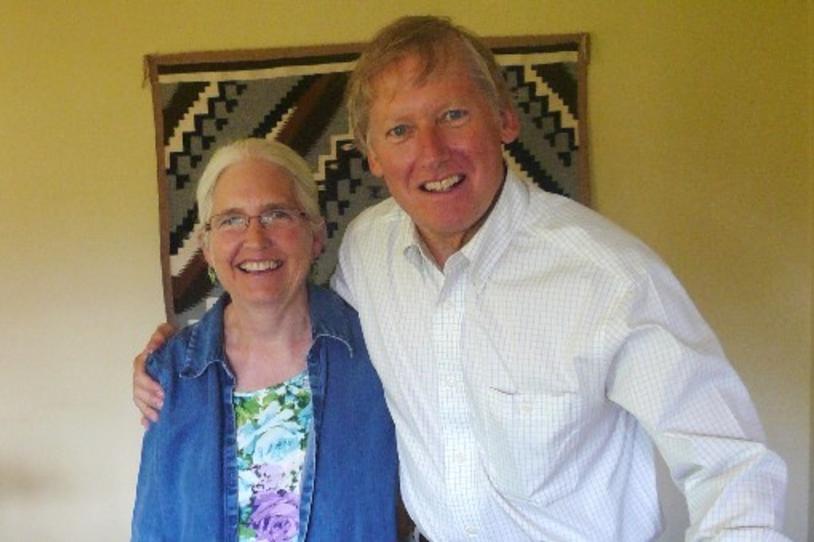 The Michael J. Fox Foundation is a strong proponent of clinical trial participation as a critical contribution people with Parkinson's disease (PD) and their loved ones can make to the advancement of new treatments. We also know, however, that the decision to volunteer for research studies is a complex and personal one.
In this post, two people living with PD reveal the intricacies behind their choices. Kirk Casselman from Santa Fe writes about why he has not yet participated in clinical trials.  And Nan Little from Seattle shares why she has taken part in more than 20 research studies.
Learn more about the realities of clinical research and find studies that need you.
Kirk: A Changing Tide as the Field Advances
Why, when I was invited a few years ago to participate in Parkinson's clinical trials, did I decide not to respond? By then I'd been living with PD for 15 years and regarded the disease as a nuisance similar to old age, which had also been creeping up. I was lucky. At the time, I was still playing tennis and even teaching skiing.
There was, too, the inconvenience factor involved in clinical trials. My invitation came from the National Institutes of Health (NIH) in Bethesda, MD, and involved flying across the country several times a year and undergoing a spinal tap.
Finally, there was the issue of long trial and FDA approval processes, which only made the prospect of making an impact through research seem even more remote. Being asked to participate in clinical trials felt a little like being asked to join a losing sports team.
In the past year, my decision is shifting as I learn more about the research field. The enormous strides in genetics research have made extraordinary advances. As I, and others like me, become more familiar with current clinical trials, I would expect that we will all eventually volunteer.
As it turns out, not all trials are a plane ride away, and some can even be completed from the comfort of your own home. In fact, my wife has encouraged me to participate in a trial being conducted locally at the University of New Mexico this summer. As my disease progresses and my understanding of the potential research impact grows, I suspect I will.
Nan: Determined to Do Whatever I Can
Both my dad and one of my brothers died from amyotrophic lateral sclerosis (ALS). And in 2008, I was diagnosed with PD.
There is nothing holy or magical about the number of clinical trials I have participated in, and I know I may not see a cure in my lifetime.
So why do it? Neurodegenerative diseases won't cure themselves. I'm determined to do whatever I can to eliminate this specter from the earth, even more specifically from the lives of my children and grandchildren. If it means traveling long hours or spinal taps or talking about why participation matters, I'm there. And, you should know, spinal taps aren't so bad. I've had several and would do the procedure again if a study required it.
Of course, there are risks, but when you really get into it they are generally minimal. For me, the potential benefit far outweighs any downside. Trials play a critical role in finding answers to the only questions I'm concerned about: How can neurodegenerative diseases be prevented or cured? What can be done to ameliorate or slow their progression?
I have also learned that all of those study visits are helpful and important — they monitor cautiously how I am doing on a new regimen and test to make sure the levels of drug aren't causing harm.
When I was diagnosed, I was assured that in five years we would be done with PD. People were probably told that same story 25 years ago. It's time to check the "over and done with" box for PD. Clinical trials allow me to be proactive about the future; I know I'm doing something and that it could really make a difference. Every study illuminates more about what paths will work and which ones won't.
I expect that research will eventually identify causes and cures for the disease because, short of a cure falling from the sky, it is truly the only way for that to happen.
(Adapted from Nan's memoir, "If I Can Climb Mt. Kilimanjaro, Why Can't I Brush My Teeth? Courage, Tenacity and Love Meet Parkinson's Disease.")