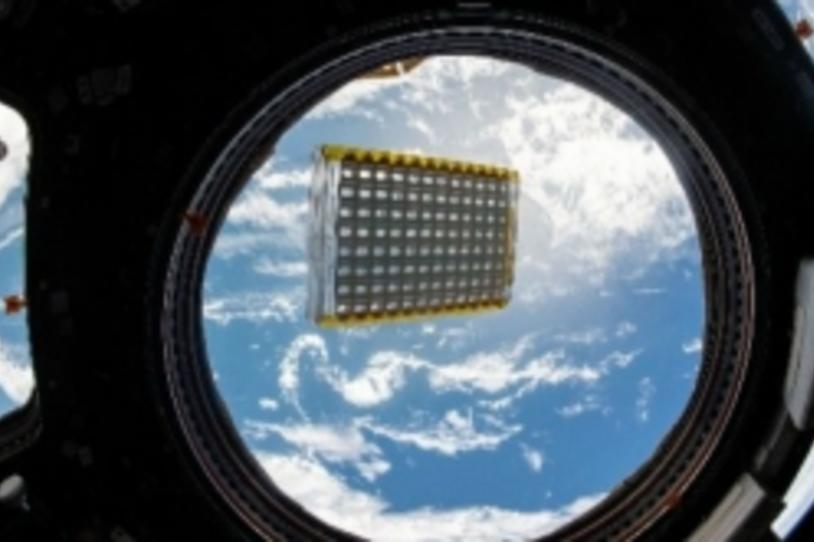 On November 17, 2018, The Michael J. Fox Foundation announced the second Foundation-sponsored study to grow high-resolution crystals of protein LRRK2 on the International Space Station. In partnership with the Center for the Advancement of Science in Space, this out-of-this-world Parkinson's experiment is aiming to help scientists better understand LRRK2's 3-D atomic structure and in turn advance drug development for this priority target.
This week, as the LRRK2 experiment returned to Earth, Director of Research Programs Marco Baptista, PhD, spoke with local NY1 news station about what this project hopes to accomplish:
"The hypothesis is that in microgravity conditions, in a freefall condition like the International Space Station is in, you don't have certain things that are hindering crystal growth. You don't have convection currents that prevent crystals from growing, and you don't have sedimentation because everything is floating around."

Watch the entire NY1 interview here.
Then, check out a Q&A with Sebastian Mathea, PhD, of Goethe University Frankfurt who designed the LRRK2 in space experiment.