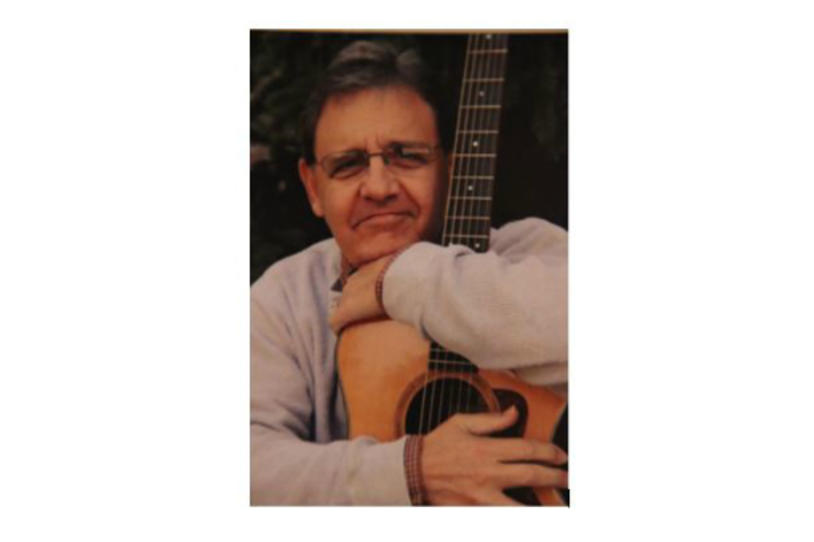 Unlike most musicians, Mark Robinson's musical career began at age 64. "Music was always a part of Mark's life but it was more for enjoyment," says his wife Sandy. A retired IBM executive, Mark was always eager to learn and improve. He taught himself to play the guitar before seeking out more advanced lessons from a coworker. In 2008, he joined a band.
"He was good. And he would've grown with the band and changed with them as I've seen other musicians do," says Sandy. But for Mark, who was diagnosed with Parkinson's disease, his tremor began to hinder his ability to play the guitar. Rather than give up, "His first thought was, 'What can I play instead?'" recalls Sandy.
Mark enthusiastically took up the harmonica. He started taking lessons at the Old Town School of Folk Music in Chicago. "There was a well-known blues musician who taught there. Mark really wanted to get into his class but wasn't good enough. So, he started with lower level classes and moved his way up," says Sandy. "He was an inspiration to everyone in his class."
By 2009, Mark's Parkinson's had progressed to the point that he realized he would no longer be able to play the guitar. Before that happened, he decided to record an album. "My father's core personality is to always look for the positive in life," says his daughter Joli Fridman. True to form, Mark named his 14-song album, "Imperfect but Still Me."
Through the local Long Grove music community, Mark met Tom, who kindly offered his recording studio. For many musicians, it only takes a few sessions to record an entire album. For Mark, recording a single song often took multiple sessions. "Tom was very patient with Mark and was a big factor in getting the album done," says Sandy.
While Mark can no longer play today, his music continues to inspire his loved ones -- and those he's never even met. Last year, Joli decided to share one of Mark's songs, "It Tells You No Lies" on iTunes so that friends and family could easily listen. "What I didn't think about, is the fact that anybody can listen. Now, he's getting downloads from all over!" says Joli.
Joli chose this particular song because "it highlights everything musically for my dad. He is the lead singer, back-up vocals, guitar and harmonica." She adds, "It was the most challenging song for him to record because of the work on the guitar and his tremor. It's another example of his tenacity. He was going to do it no matter what it took." The family is generously donating all proceeds from the song to The Michael J. Fox Foundation.
After the song was released, Joli and Sandy received an abundance of encouraging feedback. "When you know the story behind the song it's very inspirational," says Sandy. "His positive attitude always rubbed off on people. Now, the song is a piece of my husband that is bringing enjoyment to others."
Click here to download "It Tells You No Lies" by Mark Robinson.