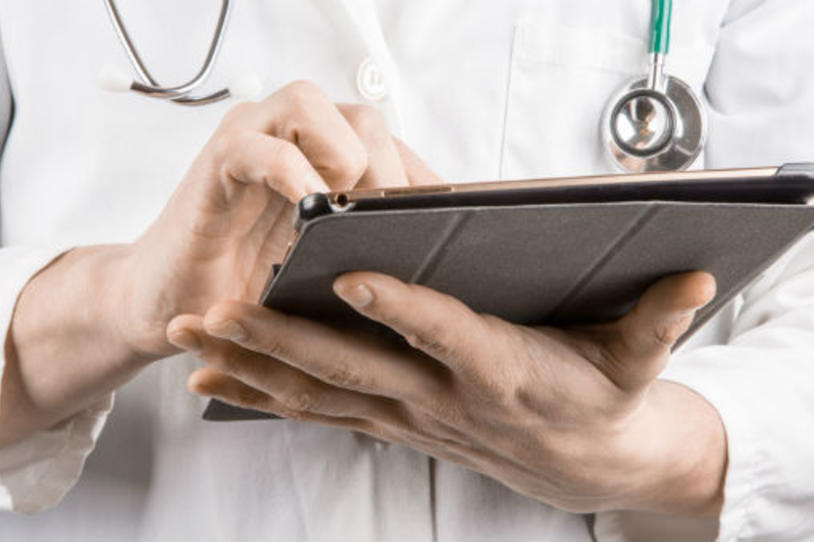 Editor's Note: This blog post was updated on August 25, 2020 to reflect new updates.
Since the spring, the United States health care system has been the focal point of discussions to keep us safe and healthy, and to find a solution to slow and cure the novel coronavirus. One of the ways to do this is to keep health care appointments by transitioning them to a virtual environment. Telehealth appointments help reduce the risk of exposure by seeing health care providers while comfortably at home. And being able to conduct medical visits by telehealth means that many people with Parkinson's may have access to a movement disorder specialist for the first time since their diagnosis — ultimately providing enhanced care.
Let's recap recent news on telehealth policies and how The Michael J. Fox Foundation (MJFF) continues to advocate for expanded telemedicine.
Five months ago, in response to the pandemic, the Centers for Medicare and Medicaid Services (CMS) expanded Medicare coverage for telehealth services. This change removed geographic restrictions for Medicare telehealth appointments — expanding coverage for people living in urban and rural areas by allowing them to receive care at home instead of unnecessarily traveling to an appointment. 
CMS also expanded the list of services they cover via telehealth, such as routine office visits, preventive health screenings, emergency care, therapeutic exercise and mental health counseling. Patients could use telehealth to conduct an e-visit or virtual check-in for a shorter visit. CMS allowed patients to use their phones for telehealth for certain services if they did not have access to devices with interactive audio-visual communication. Through these expanded flexibilities, patients could have appointments with a wide range of providers including physicians, nurse practitioners, clinical psychologists, licensed clinical social workers, movement disorder specialists, physical therapists, occupational therapists and speech-language pathologists.
While telehealth visits can be convenient, they may be tough to navigate especially if you do not have the technology at home. MJFF supports people living with Parkinson's disease and suggests speaking with your health care provider to determine your care options because telehealth is not a replacement for all health care appointments. (View tips for making the most of your telehealth visit and tips for people with hearing, vision, speech or cognitive changes.)
Before the pandemic, CMS said that 13,000 telehealth visits occurred each week. By April, the number of telehealth visits skyrocketed to 1.7 million per week. The newly announced results of the Fox Insight survey on COVID-19 showed 39 percent of respondents with Parkinson's used telehealth since the beginning of the pandemic. This demonstrates the urgent need to educate patients and lawmakers about the importance of telehealth.
Congress is working to respond to the mounting pressure from patients and providers to pass laws and make these telehealth changes permanent. Twenty-nine Senators wrote a letter to congressional leadership on June 15, 2020 asking for the expanded access to telehealth to remain in place after the pandemic, and the Senate HELP Committee held a hearing two days later.
Improving patient access is a priority policy issue for the Foundation. Together with more than 300 other health organizations, MJFF signed a letter urging congressional leadership to make permanent the telehealth flexibilities created during the pandemic. The MJFF policy team also collaborated with other groups to support HR 7078, the Evaluating Disparities and Outcomes of Telehealth During the COVID-19 Emergency Act of 2020. This bill calls for CMS data collection on patient utilization of telehealth, which would help CMS make evidence-based decisions on future policies and regulations.
We are anxiously waiting for Congress' legislative response on this important issue, as well as actions CMS can take within its current authority to make telehealth permanent. The public health emergency was set to expire on July 25, 2020, but the U.S. Department of Health and Human Services extended it 90 days to allow these telehealth flexibilities to continue.
Your advocacy can help move the dial on this issue. Tell Congress to expand access and make telehealth permanent.