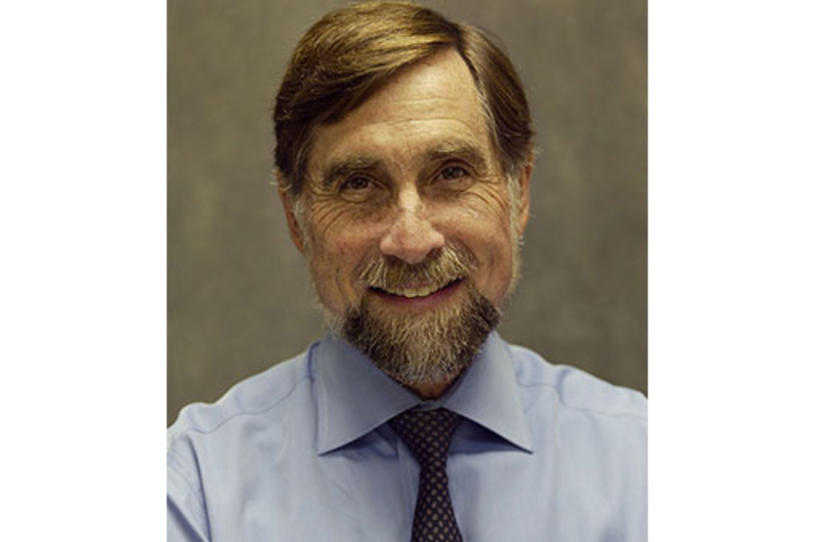 For Michael J. Fox, Bill Langston, MD, was "the guy responsible for getting me pumped up about the science behind PD research — and the challenges we could take on." For fellow scientists, including Michael J. Fox Foundation (MJFF) CEO Todd Sherer, PhD, Langston was as a "real mentor," whose "bench to bedside" philosophy to Parkinson's research and patient care helped guide the Foundation's patient-centric approach.
Fox and Sherer, along with Co-Founder and Executive Vice Chairman Debi Brooks, paid tribute to Langston on April 5 as they presented him with the Robert A. Pritzker Prize for Leadership in Parkinson's Research.
Also at the intimate luncheon in New York City were founding members of MJFF's Scientific Advisory Board, whom Langston had recruited as the inaugural Chief, and members of the Pritzker family. Bringing together those who had been with the Foundation since the early days, it was an afternoon filled with meaningful reflection — of the progress made — and hopes for the future.
Named in honor of the late Robert A. Pritzker, a renowned industrialist, entrepreneur, and philanthropist, the prize recognizes scientists who have made it their life's work to speed the translation of early-stage scientific discoveries into practical treatments for Parkinson's patients. In thanking his daughter, Karen Pritzker, and her husband, Michael Vlock, whose generosity made the award possible, Debi Brooks said, "Your support of our mission to cure PD , and this prize, is not just about your father. It's about the hope for a world free from Parkinson's — which is a vision we all share."
Upon accepting the award, Langston expressed his enthusiasm for how far the field had come over the years, and how the Foundation had helped to accelerate this. He also recalled his first meeting with Fox in 1999, when they both testified before Congress. Langston said, "I was immediately impressed by Michael's wisdom, and his purity of purpose. When asked by a Congressman if he was there to raise money for Parkinson's research, he responded, 'No.' He hoped to increase funding for all diseases — because he wanted 'all ships to rise, not just mine.'"
In closing, Fox shared, "Bill is truly one of the good guys and a genuine optimist. I love talking to him, because every time, I walk away feeling great, and more sure than ever that we're going to get to a cure."