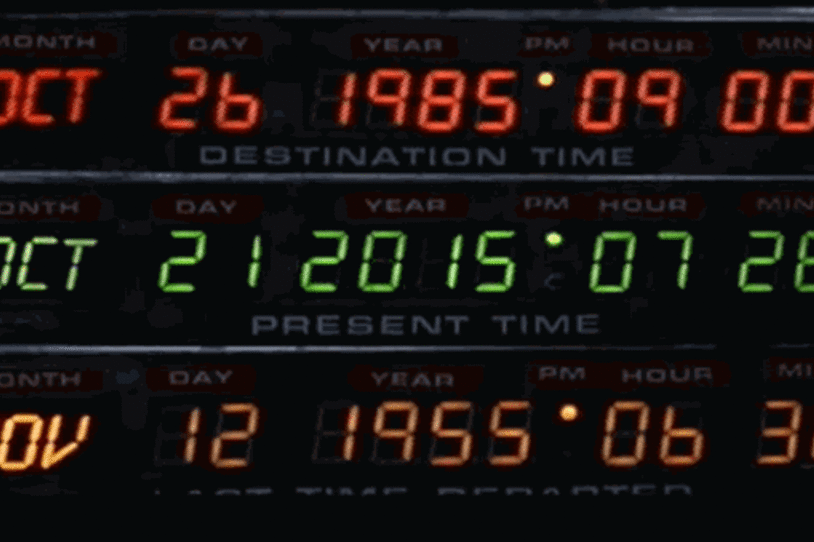 You've probably heard by now about this week's hoax that fooled the Internets into believing Marty McFly was walking among us, a refugee from 1985, because his flux capacitor had been set to June 27, 2012. Mashable did a good job of setting us straight, even though here at the Foundation, we couldn't help feeling a little let down. On the positive side, at least we still have the real Marty McFly Day to look forward to in October 2015. Which got us thinking about the future of Parkinson's research. Since this week our Executive Scientific Advisory Board met, we asked a few advisers to offer educated guesses (and hopes) about the state of Parkinson's research when the real Marty McFly staggers into our midst.
I hope that in three years, more patients and their loved ones will be aware of the need and opportunity for their participation in research. That means that we in the medical community need to make strides in communicating the genuine value of involvement by everyday people. I also hope there are more clinical trials under way in Parkinson's disease, and that we will have identified a clear and promising avenue toward a disease-modifying treatment. — Irene Hegeman Richard, MD
It's clear we've only begun to scratch the surface of genetic contributions to Parkinson's disease, and that there is much more discovery awaiting us. Our team just discovered another PD-implicated gene this week. By October 2015 I hope we've identified many more of the genes that play a role in Parkinson's disease and made progress to integrate these discoveries into a better big-picture understanding of how Parkinson's arises. I would also echo Irene's sentiments about the value of patient participation in research. As a geneticist I am reliant on, and deeply grateful to, the families who have stepped up as research partners to me and my colleagues. They are helping us get closer to the treatment breakthroughs urgently needed by everyone with PD. — Matt Farrer, PhD
I hope that by Marty McFly Day we will understand that neurotrophic factors can produce clinically significant improvement, even in people with advanced Parkinson's disease, and that we will have the safety and efficacy data, as well as the understanding of the natural history of Parkinson's, to justify treating people with trophic factors early in their disease course. — Gene Johnson, PhD (who notes that as the co-discoverer of neurturin, one of the most promising neurotrophic factors under investigation for treating Parkinson's, he has a particular interest in the development of trophic-based treatments.)
What is your greatest hope for Marty McFly Day?