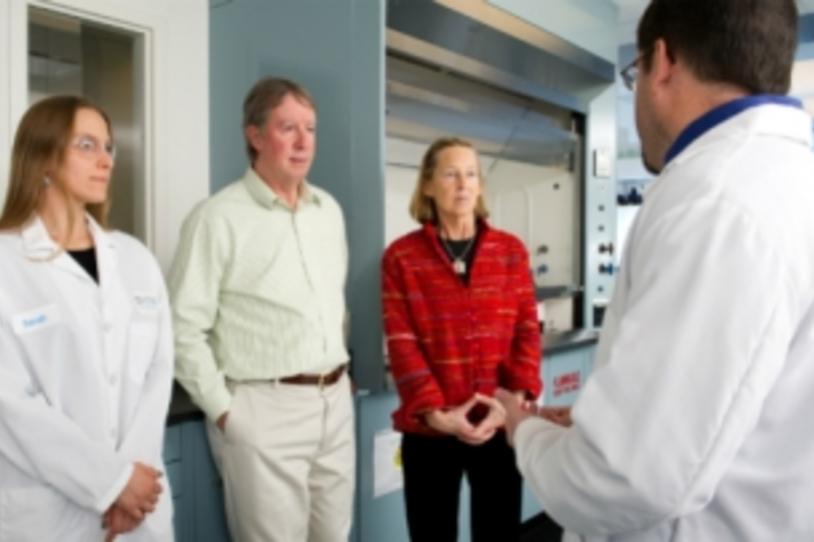 Earlier this month I attended the Medical Marijuana in Parkinson's Disease Conference in Denver. The conference, organized by the Parkinson's Foundation, brought together patients, physicians, researchers and industry to discuss medical marijuana and its potential benefits — and risks — to people with Parkinson's. The goal of the conference was to develop guidance for patients and physicians on its use and to outline a research agenda.
This research area is proceeding differently than most. While most drugs are tested in extremely rigorous clinical trials prior to their approval for widespread use, cannabis is being tried by patients despite there being almost no clinical evidence of its efficacy. Patients and physicians have reported that various forms of medical cannabis help with symptoms such as anxiety, pain and sleep disturbances, but there is very little research evidence available to support this.
Physicians have almost no medical literature to rely on and say they have concerns about the effects of cannabis on memory and executive functioning. Dispensary employees rarely receive training on what to recommend for different symptoms. Several independent surveys of cannabis products from dispensaries showed a large majority of products were over- or under-labeled. Many products, when analyzed, did not contain stated ingredients and/or ingredients in the proportion advertised.
Some of these knowledge gaps are due to legal and regulatory issues around medical cannabis. My colleague Ted Thompson, Senior Vice President of Public Policy at The Michael J. Fox Foundation, gave an update on the current policy issues surrounding cannabis and MJFF's efforts to ease restrictions for medical research. He and other presenters noted the hurdles in conducting trials of medical cannabis, from the longer periods to get FDA approval to conduct human studies to the requirements that patients taking even small doses not drive. Others noted that going through the formal FDA drug review process for approval of a medical cannabis product would be very difficult and research on legally available products could be a better route to developing more evidence to guide patients and physicians.
Conference presenters discussed the most pressing areas in need of research. The pharmacology of cannabis alone presents challenges; the marijuana plant contains over 400 compounds, including over 100 cannabinoids, in addition to the most famous components tetrahydrocannabinol (THC) and cannabidiol (CBD). Although anecdotal studies tout the health benefits of the cannabis plant, it is still not fully clear what compounds are beneficial, which are benign, and which might actually be harmful. Further complicating matters, a study done by Kent Hutchison of the University of Colorado, Denver found that blood plasma levels of THC did not correlate at all with feelings of being "high," nor did they correlate with performance in a memory test. This lack of an apparent "dose-response" is very challenging from a traditional drug administration perspective.
So far, the few randomized clinical trials of cannabis in Parkinson's have been inconclusive or negative. The major question facing those seeking to run clinical trials is what symptom to target. Presenters suggested that non-motor symptoms of Parkinson's without current treatment options would be a fruitful area for research. If we do proceed, safety concerns remain. There is almost no safety data for cannabis in people over age 30. CBD appears to have the potential for many drug-drug interactions. And initial studies suggest inhaled and oral forms of cannabis have different effects and risks.
A white paper from the conference outlining the state of the field, current research gaps and how best to move forward is expected later in 2019. There was strong consensus about the need for more information from patients about what cannabis products they've used, and what symptoms they helped. This will provide insights on what symptoms to target in potential clinical trials. To address this need, MJFF is considering a survey on medical cannabis through our online study Fox Insight. In addition to the survey, we are developing an agenda for funding research in this area, along with other partners in the field.
Patients are at the center of our work, and patient needs are critical to guiding research. Medical cannabis is just one area in which patients are influencing science. If you'd like to help, sign up for Fox Insight and share your experiences.