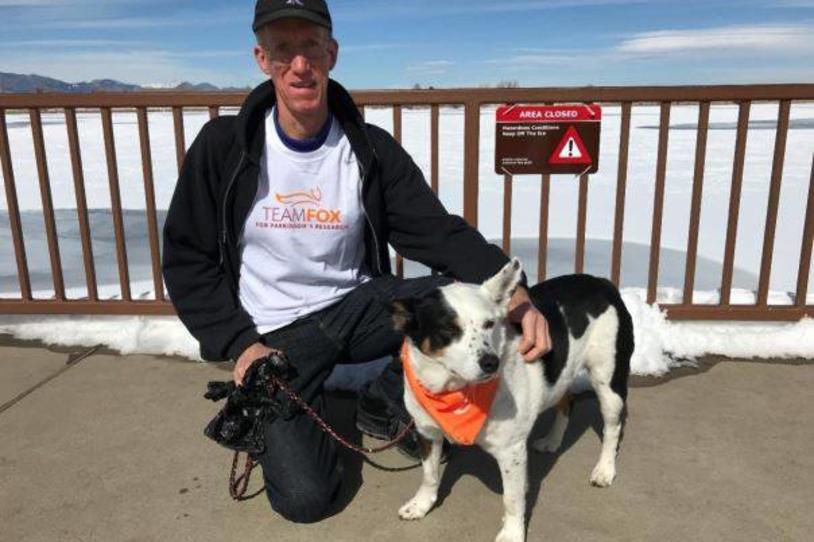 Class is now in session! We're kicking off the new school year by introducing five "freshmen" Team Fox members going above and beyond in their first year of fundraising. They've rallied their communities around our shared goal and are already making an impact on our mission to cure Parkinson's. 
Gabrielle Charnoff leads a team of more than 20 family members and friends running 5K races in memory of her "Abba", Gerry. Most recently, Gabrielle completed the Brooklyn Ice Cream Social 5K and to date, their team efforts have raised over $9,400 for Parkinson's research!
John Gartling has trekked more than 900 hundred miles with his adorable pup to outpace Parkinson's disease. Beginning his journey back in December 2018, John quickly surpassed his $15,000 goal. He encourages others to join him by logging their efforts on the Charity Miles app.
Kathy Keidat, captain of Team Ponies for Parkinson's, created a fundraiser to celebrate the annual Kentucky Derby weekend festivities. Live music and games accompanied a viewing of the televised horse races. They raised $10,800, all of which went to high-impact research.
Terri Quinn hit a homerun with the Strike Out Parkinson's event in Campo, Texas, raising $21,500 in its inaugural year. The alumni baseball event welcomed 45 participants and featured custom t-shirts, a silent auction, and fan-favorite concessions.
Jack Forman turned his high school senior project into a fundraising event to honor his grandfather. His golf event, Drive Out Parkinson's, included an 18-hole scramble, putting contest, and guest speaker who works with his "Pop Pop" to educate attendees on Parkinson's disease. A $24,000 contribution to Parkinson's research deserves an A+!
Are you a new Team Fox member looking for more event inspiration? Check out our 40 Ways to Fundraise guide and follow Team Fox on Instagram to see our community in action! #GoTeamFox
Team Fox member Jack Forman with his grandfather.

Team Fox member John Gartling.