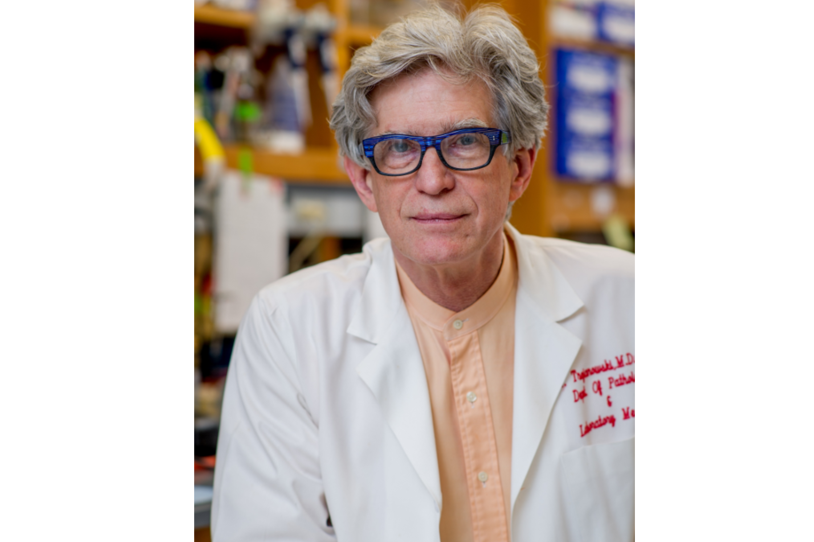 This week the field of neuroscience lost a visionary and pioneering leader with the passing of John Q. Trojanowski, MD, PhD.
Trojanowski and his partner Virginia M.-Y. Lee, PhD, co-directed the Center for Neurodegenerative Disease Research at the University of Pennsylvania and led seminal work on protein dysfunction in brain diseases such as Parkinson's and Alzheimer's. Their research profiling the presence and activity of primary Parkinson's protein alpha-synuclein has played a large role in the more than a dozen therapies to offset alpha-synuclein dysfunction now in human testing.
Additionally, he built the infrastructure to speed breakthroughs and drug development by contributing to the creation and evolution of both the Alzheimer's Disease Neuroimaging Initiative (ADNI), launched in 2004, and MJFF's Parkinson's Progression Markers Initiative (PPMI), launched in 2010 and expanded in 2021. Trojanowski was a founding member of the steering committees of both studies and remained a guiding force in their ongoing expansions and urgent investigations throughout the rest of his life.
He also was an early and fierce advocate for open-data study models designed to emphasize collaboration, rather than competition, among research groups working to end brain disease. He spoke to The New York Times in 2010 about ADNI's open-data approach:
" 'It was unbelievable,' said Dr. John Q. Trojanowski, an Alzheimer's researcher at the University of Pennsylvania. 'It's not science the way most of us have practiced it in our careers. But we all realized that we would never get biomarkers unless all of us parked our egos and intellectual-property noses outside the door and agreed that all of our data would be public immediately.' "
"John's contributions to our understanding of brain disease undoubtedly have sped the pace of therapeutic development toward novel approaches with potential to stop or even prevent diseases such as Parkinson's. His work has impacted millions, and his legion of trainees will continue to build on those breakthroughs. We are so grateful for his vision and for his partnership over the years," said Todd Sherer, PhD, Executive Vice President of Research Strategy.
PPMI Principal Investigator Kenneth Marek, MD, said, "John was an innovative and prolific neuroscientist who made enormous contributions to our understanding of neurodegenerative disease and Parkinson's disease, in particular. He provided key leadership and insight as we developed the Parkinson Progression Markers Initiative and was generous in continuing to add his voice selflessly as the study continued. We will greatly miss his knowledge and unique thinking and his wonderful collaborative spirit that encouraged all of us in this field."
John Q. Trojanowski, MD, PhD, and his partner Virginia M.-Y. Lee, PhD, pose in their lab during a Foundation photo shoot in 2014.

Trojanowski (left) poses with original PPMI Steering Committee members in the early days of the landmark Parkinson's study.