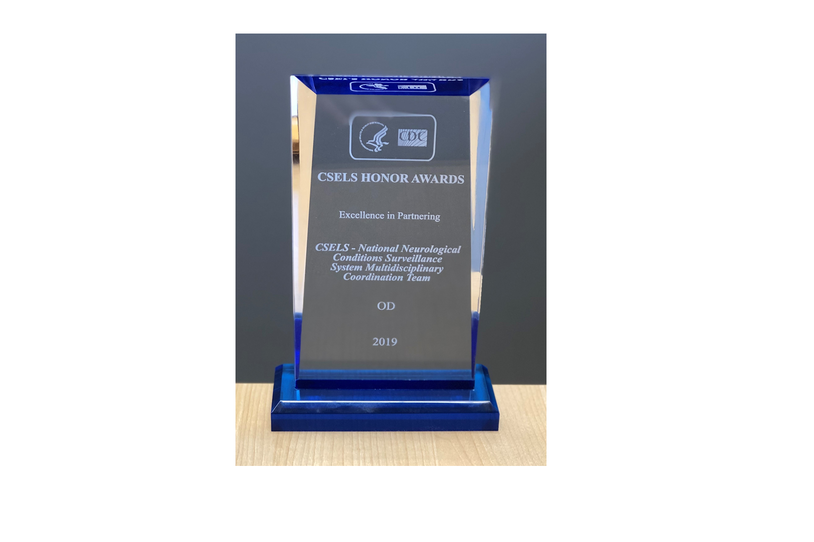 The Michael J. Fox Foundation (MJFF) was recently awarded "Excellence in Partnering" from the Center for Surveillance, Epidemiology, and Laboratory Services (CSELS), the scientific backbone of the Centers for Disease Control and Prevention (CDC). The award recognized MJFF, the National Multiple Sclerosis (MS) Society and other key stakeholders for collaboration across science, communication, policy and evaluation while working on the National Neurological Conditions Surveillance System (NNCSS).
In 2016, Congress authorized the CDC to develop the NNCSS  — a $5-million project to build an effective system to collect and synthesize nationwide data to help increase understanding of neurological conditions. Two years later, the CDC embarked on a two-year pilot with Parkinson's disease and multiple sclerosis, with the ultimate goal of expanding the system to include a range of neurological conditions. MJFF, and our partners at the National MS Society, play a critical advisory role on the NNCSS team at the CDC.
"Bringing together unique perspectives from experts in these fields while working on this project has been invaluable — and it's an honor to receive this award," said Ted Thompson, JD, senior vice president of public policy at MJFF. "Ultimately, collaborating with partners like the CDC and National MS Society is critical to leveraging knowledge and resources that could advance better treatment and care options for people living with Parkinson's disease."
Learn about recent progress on the NNCSS and watch this space for updates.
MJFF representatives from the NNCSS team were also awarded with certificates and ribbons to recognize their collaborative work.