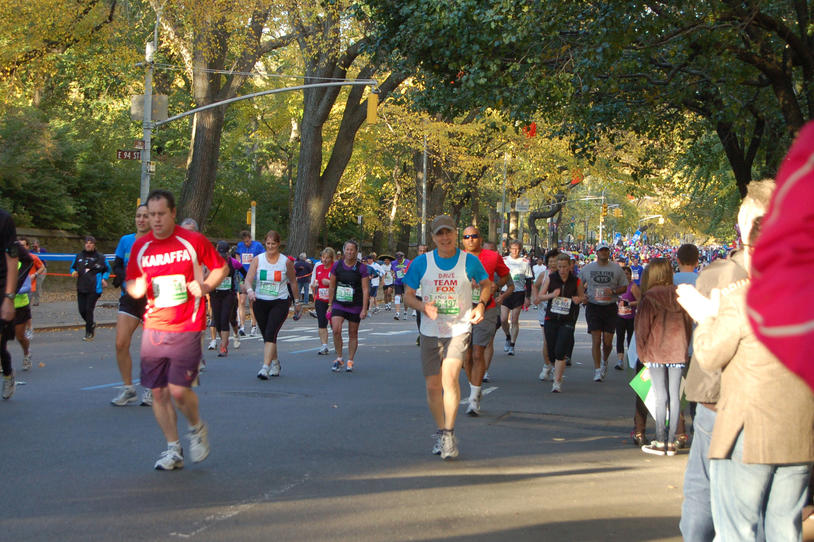 Journalist and Parkinson's patient Dave Iverson is used to telling stories: He's been a public broadcasting producer and anchor for 30 years, and this year, he joined The Michael J. Fox Foundation's team as contributing editor.
But this week, Dave himself is the subject of a compelling story: He's profiled in Neurology Now, the American Academy of Neurology's magazine for patients and caregivers. 
In "Dave Iverson: Running With It," writer Todd Farley reports that Dave is "still going strong," thanks in part to an early diagnosis of the disease, and an exercise regimen that he has maintained under the supervision of his neurologist. Since his diagnosis, Dave has walked 15 to 20 miles a week and devoted significant time to lifting weights. All that training has paid off: Dave tells Neurology Now that he is "healthier and stronger than I was 10 years ago."
In 2011, Dave completed the ING New York City Marathon, raising money and awareness for Team Fox. Running the marathon was "a reminder that I can still do things," says Dave. "It was for a cause and an institution that I deeply believe in, and it gave me a sense of being able to fulfill something, something I set out to do."
In addition to his ongoing duties hosting a public radio show in the Bay Area and producing documentary films, Dave is now hard at work for MJFF: Dave hosts regular audio podcasts with the world's top PD researchers, as well as short video reports on timely Parkinson's research in his series "The Parkinson's Minute." He also hosts Hot Topics Webinars and Research Roundtables around the country.
Check out all of the Foundation's multimedia offerings, including Dave's podcasts and video reports, at www.michaeljfox.org/multimedia.