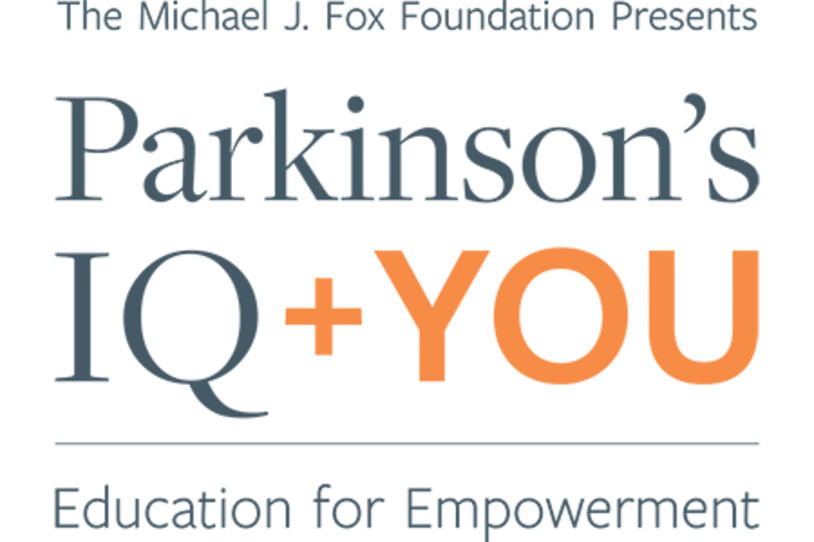 To educate and empower people with Parkinson's and their care partners, The Michael J. Fox Foundation and ACADIA Pharmaceuticals are launching "Parkinson's IQ + You," a series of local events taking place in 2019 and 2020 in cities around the United States.
The sessions will support Parkinson's families in learning more about the disease, the elements of a comprehensive care team, communication with doctors, the latest in Parkinson's research and treatments and the value of participating in clinical studies. In addition to the interactive program, each event will host a Parkinson's Partner Expo of tailored resources to help people make connections within the local community.
"I often say, 'I can't control my Parkinson's, but I can control how I respond to it,'" said John L. Lipp, writer, nonprofit executive director and person with Parkinson's. "Parkinson's IQ + You will offer people in the community, including me and my husband, an opportunity to learn from other patients and families and from experts in the field, so that we can turn education today into action tomorrow."
Events are confirmed in:
Parkinson's IQ + You will feature interactive panels and sessions, including:
"If I Knew Then What I Know Now," where people with Parkinson's and care partners will share their personal strategies and anecdotes on managing the disease from diagnosis onward

"Seeing a Movement Disorder Specialist," a live demonstration of a typical appointment with a clinician to share insights on the benefits of seeing a specialist, what to expect and how to make the most of a doctor's appointment

"Exploring the Latest Parkinson's Research," in which scientists will discuss progress, challenges and reasons for optimism in the effort to develop therapies for Parkinson's

"Building Your Care Team," which will equip the audience with actions they can take to build the right team of experts to care for body and mind
At the Parkinson's Partner Expo, staffed throughout the day, attendees can connect with local health care providers from movement disorder centers, physical and speech therapists, clinical trial teams, representatives from support and advocacy groups and more.
These events are brought to you by ACADIA Pharmaceuticals, with support provided by Voyager Therapeutics and additional members of the Parkinson's Disease Education Consortium, an alliance of biotechnology and pharmaceutical firms who support The Michael J. Fox Foundation's commitment to furnishing high-quality education resources for the Parkinson's community.
Learn more in our press release. Ready to register? Visit michaeljfox.org/PDIQ to reserve your free spot, which includes complimentary breakfast and lunch.