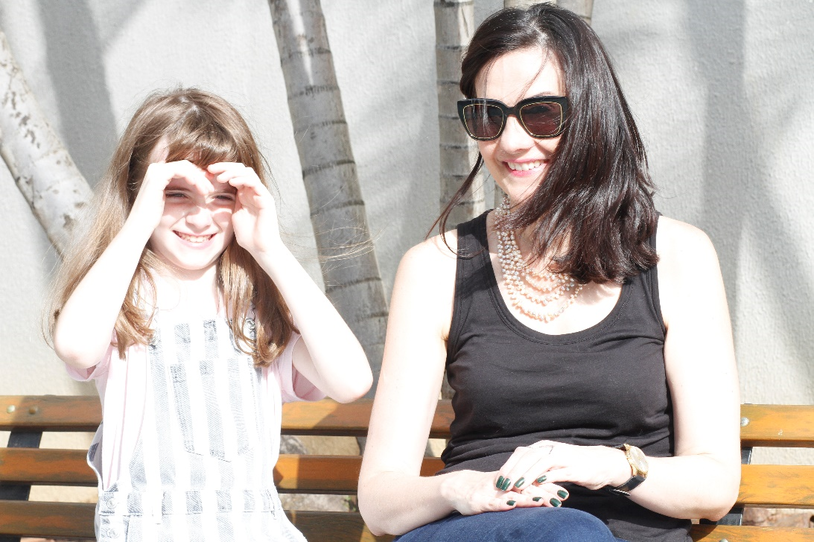 "I never thought I could have Parkinson's at 46," says Carolina Clemente, an account manager for a large international company in São Paulo, Brazil. But in 2018, 20 years into her career, she was diagnosed with Parkinson's disease (PD).
"I was relieved," Carolina says about receiving the diagnosis. She had been experiencing tremor and other symptoms for about two years and was not finding any answers.
Being newly diagnosed with a disease can be overwhelming, and Carolina found it difficult to share her diagnosis with her mother and young daughter. Not knowing anyone personally with Parkinson's, Carolina looked for resources to help provide some clarity. She found The Michael J. Fox Foundation for Parkinson's Research (MJFF) and started reading articles and watching educational webinars. (Visit michaeljfox.org/newlydiagnosed for resources to help navigate a new Parkinson's diagnosis.)
She saw many doctors, but finding a movement disorder specialist — a doctor specifically trained in Parkinson's — is what helped Carolina most along her journey.
With her daughter in mind, Carolina took action and wanted to help others with the disease. She aspired to play a part in the search for better treatments for people with Parkinson's, which galvanized her interest in research. (It's especially valuable for people recently diagnosed to participate in research, because there is a limited window of eligibility for studies that require participants who have not yet started taking medication, and studying the earliest stages of PD is critical to speeding a cure.)
While there weren't any clinical trials recruiting in her community, Carolina was still able to advance Parkinson's research by signing up for Fox Insight, MJFF's online clinical study.
"Everyone can do something to contribute toward the cure," Carolina says.
No matter where you live, you can take part in Fox Insight if you have a computer or mobile phone and can read English. The study collects information from participants through online surveys and questionnaires about health, medical history and other topics relevant to Parkinson's.
"The information we share is valuable data for scientists and will help them better understand Parkinson's," Carolina says. "Together, we are doing something bigger."
Watch a webinar on how you can get involved in Fox Insight.
To register for the online study, visit foxinsight.org.