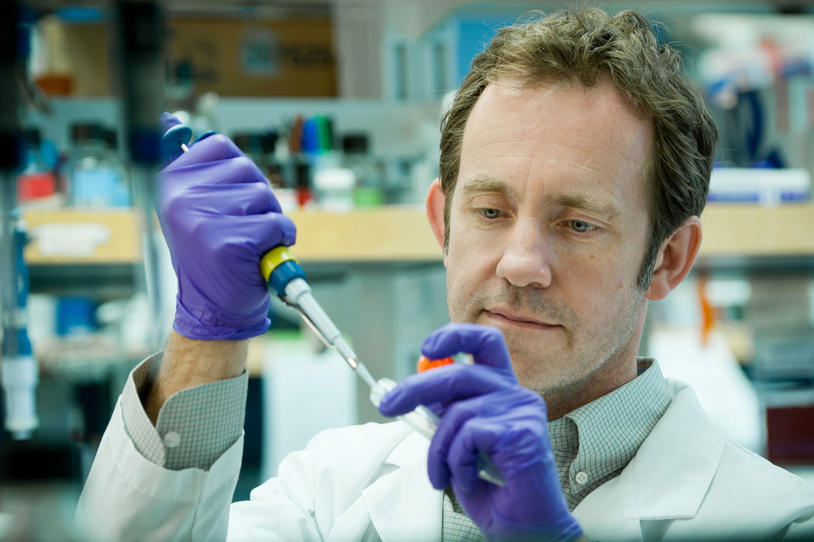 MJFF Scientific Advisory Board Matt Farrer and colleagues at the University of British Columbia and Vancouver Coastal Health, studying a group of Canadian Mennonite families, have linked a new gene to Parkinson's disease, reports the Science Blog:
Twelve of the 57 members of the Saskatchewan family who participated in the study had previously been diagnosed with PD. […] The mutation, in a gene called DNAJC13, was discovered using massively parallel DNA sequencing. Conclusive evidence came from the identification of the gene mutation in several other families across many Canadian provinces, including British Columbia.
Brian Fiske, VP of Research Programs at the Foundation, says his interest is always piqued by these new discoveries — but also notes it's too soon to know whether DNAJC13 will have relevance beyond this particular Mennonite population.
Here's some basic info on Mennonites from Wikipedia:
There were about 1.5 million Mennonites worldwide as of 2006. Mennonite congregations worldwide embody the full scope of Mennonite practice from "plain people" to those who are indistinguishable in dress and appearance from the general population. The largest populations of Mennonites are in Ethiopia, Canada, the Democratic Republic of the Congo and the United States, but Mennonites can also be found in tight-knit communities in at least 51 countries on six continents or scattered amongst the populace of those countries. There are also significant numbers of Mennonites scattered throughout China.
Learn more about genetics and Parkinson's disease.