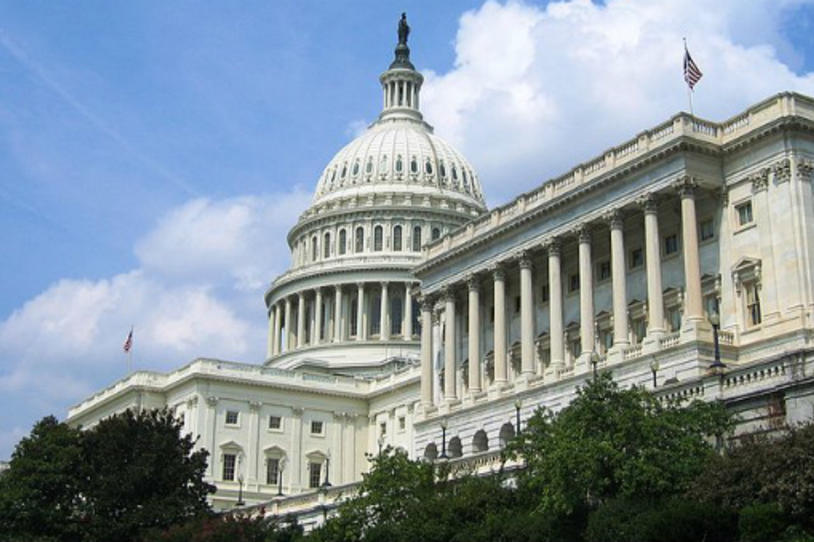 Updated July 29, 2019
Earlier this month, Representative Nydia Velasquez (D-NY) introduced the Protect Against Paraquat Act of 2019 (HR 3817), which seeks to eliminate the use of paraquat in the United States.   
Research shows that paraquat greatly increases the risk of a person developing Parkinson's disease. Ongoing exposure to paraquat also can damage brain cells and lead to heart failure, kidney failure, liver failure and lung scarring. Ingesting large quantities leads to likely death, with no remedy or cure. Paraquat is dangerous to Americans who work in food and agriculture, but also to everyone who eats food treated with it, as there can be paraquat residue on fruits, vegetables and the soil. More than 30 countries around the world — including China and the European Union — have already banned paraquat.  
There is strong scientific evidence linking the herbicide to Parkinson's, including one study that found people exposed to paraquat at a younger age — in their teen or young adult years — had an increased Parkinson's risk of 100 to 500 percent, depending on overall exposure. In July 2017, the Foundation's Unified Parkinson's Advocacy Council sent a letter to the Environmental Protection Agency (EPA) detailing these findings and others. (Read the full letter.) Every 15 years, the EPA reviews all herbicides to ensure they comply with federal safety standards. The agency began its review of paraquat in 2017 and has until October 2022 to make a decision on its future use. 
In an MJFF-led petition submitted to the EPA in February of this year, more than 100,000 people called on the agency to ban paraquat. That petition was important because it not only communicated to the EPA the Parkinson's community's concerns, it also showed Congress that there is support across the U.S. for legislation like this. 
Having a bill introduced in Congress is an important step in educating representatives about the dangers of paraquat and why this matters to the Parkinson's community. Representative Velázquez and her co-sponsors are encouraging other members of the House of Representatives to join them in sponsoring the bill. 
We don't expect this bill to pass quickly, and we know we have a lot of educating and advocating to do in Congress on this issue. While we work here in Washington, D.C., you can help us from home. Your voice matters, and it only takes a minute or two to send an email to your representative in Congress, and you can do that here: You Can Help Ban a Toxic Herbicide That Causes Parkinson's. Write to Congress Today!