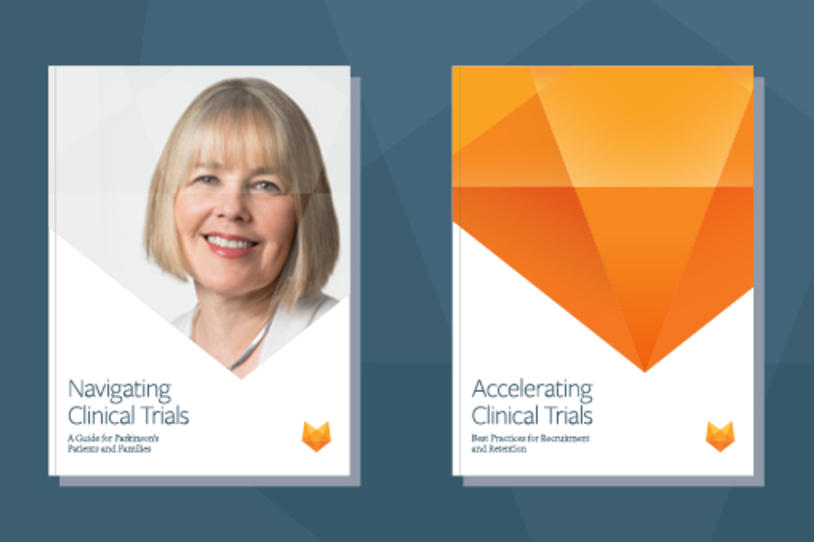 Clinical trials are the final, vital step in developing new therapies for Parkinson's disease (PD). Yet most face delays and about 30 percent never get off the ground due to a lack of volunteers.
The chronic shortage of research volunteers is a two-sided issue. People with Parkinson's aren't aware of or informed about opportunities to participate. And the research teams who run clinical studies face many hurdles in enrolling and supporting volunteers through to study completion.
To inform and support both sides, The Michael J. Fox Foundation created the Parkinson's Clinical Trial Companion. One part educational guide for people with PD and their loved ones, and one part resource for clinical trial teams, it is designed to increase the flow of volunteers into the Parkinson's studies that urgently need them.
In the Trial Participant Pack, patients and families will find a comprehensive guide that demystifies the research process, as well as stories and videos featuring people with Parkinson's and their loved ones.
The Trial Resource Pack provides clinical trial teams with a wealth of practical resources, including a best practices manual to help optimize trial design and ready-to-use tools to assist with study volunteer recruitment and retention.
"We believe it is our obligation to foster partnerships among patients, families and researchers to bring more people with the disease into Parkinson's clinical trials by educating potential study participants and supporting trial teams' recruitment efforts," said MJFF CEO Todd Sherer, PhD. "Patient participation in research is key to driving scientific breakthroughs and cures."