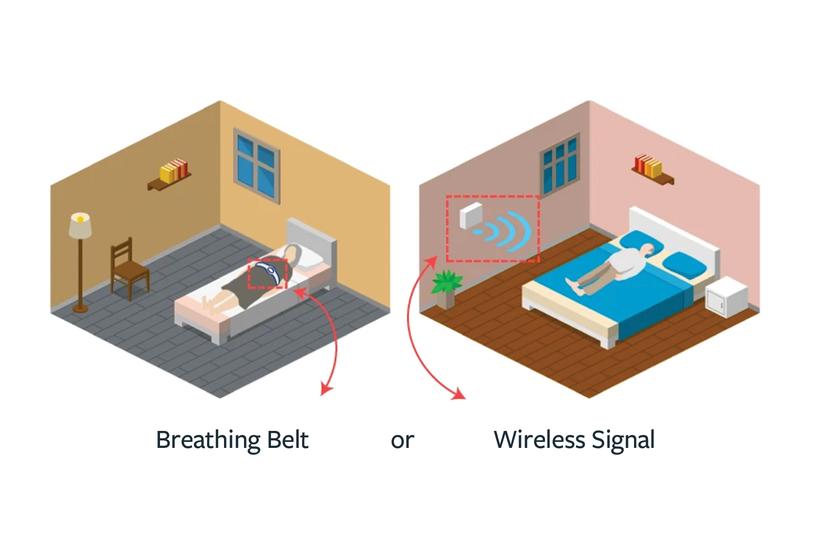 Researchers recently published a paper that could pave the way for simple, at-home diagnosis and assessment of Parkinson's disease (PD) while a person sleeps. The paper, published in Nature Medicine, demonstrates the potential for diagnosing PD and measuring disease progression through nocturnal breath tracking.  
Scientists took sets of breathing data collected using either a breathing belt worn around the torso or a low-power radio signal sent and received by a small, wall-mounted box that provides information as the radio waves bounce off the body. The paper detailed how the research team tasked artificial intelligence with finding patterns in the data, leading to accurate predictions of who had Parkinson's and how severe the condition was. The paper shows both the promise of technology in diagnosis and disease measurement as well as the ability of large-scale clinical datasets to aid in PD research. 
The study gives hope for a new tool, both with diagnostic and progression-tracking utility. Introducing an easily measurable biomarker (biological signal in the body) would give clinicians a new tool to detect early indications of PD or quantify the progression of the disease. 
The study, conducted with the help of MJFF funding, comes from a team of researchers led by Dr. Dina Katabi of the Massachusetts Institute of Technology and Emerald Innovations. The project relied on more than a half-dozen combined datasets, including observational PD clinical study sponsored by MJFF. All told, the combined dataset represented nearly 12,000 nights with more than 120,000 hours of nocturnal breathing signals from 757 PD volunteers. 
Researchers used this dataset of nocturnal breath tracking. The authors of the paper note that the relationship between breath and PD was established as far back as James Parkinson's work in 1817 and later backed by additional research showing weaker respiratory function and sleep breathing disorders. 
Now, researchers say they have a neural network than can use respiratory data to infer if a person has PD and predict the severity. The team relied on two different clinical measures of PD symptoms, comparing the scores against assessments from their AI. The team asserts in the paper, "This work provides evidence that AI can identify people who have PD from their nocturnal breathing and can accurately assess their disease severity and progression." 
The authors go on to say, "We envision that the system could eventually be deployed in the homes of PD patients and individuals at high risk for PD (for example, those with LRRK2 gene mutation) to passively monitor their status and provide feedback to their provider."  
The research gives hope for a new tool to diagnose Parkinson's and track its severity, while also illustrating the potential of large-scale clinical datasets in PD research.  
Whether you have Parkinson's or not, you can contribute to The Michael J. Fox Foundation's flagship study, the Parkinson's Progression Marker Initiative (PPMI). Find more information here.