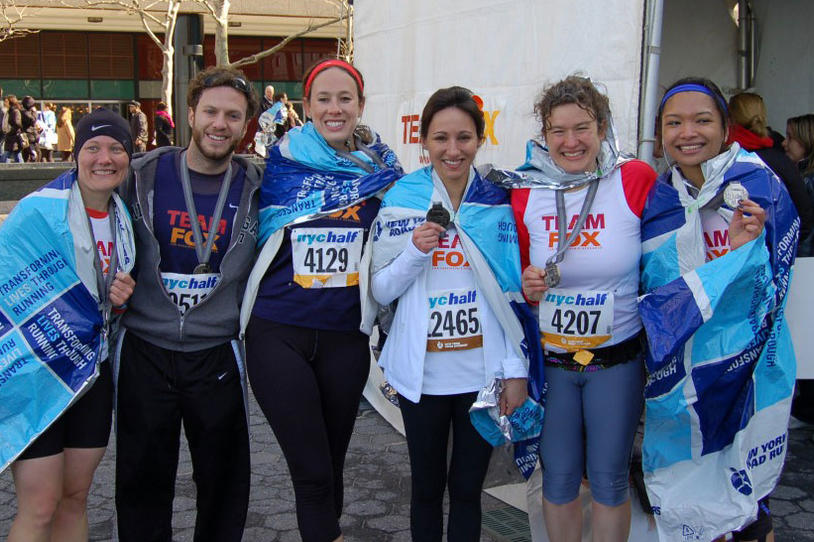 On Sunday, March 18th over 60 Team Fox runners will run 13.1 miles through Manhattan in the 2012 NYC Half Marathon!  Starting in Central Park, runners will have the opportunity to run through Times Square, down the West Side Highway and around the southern tip of Manhattan before finishing at the South Street Seaport.  The team has already raised over $50,000 for Parkinson's research as they aim to hit their goal of $75,000.

Support the team: If you are in the NYC area on 3/18, come cheer on the team!  Team Fox will be cheering in Times Square at 42nd and 7th by Mile 7 with signs and cowbells and would love your support!  You can download the 2012 Course Map here.  You can also donate to the team by visiting the Team Fox NYC Half Page.

Best of luck to all runners!