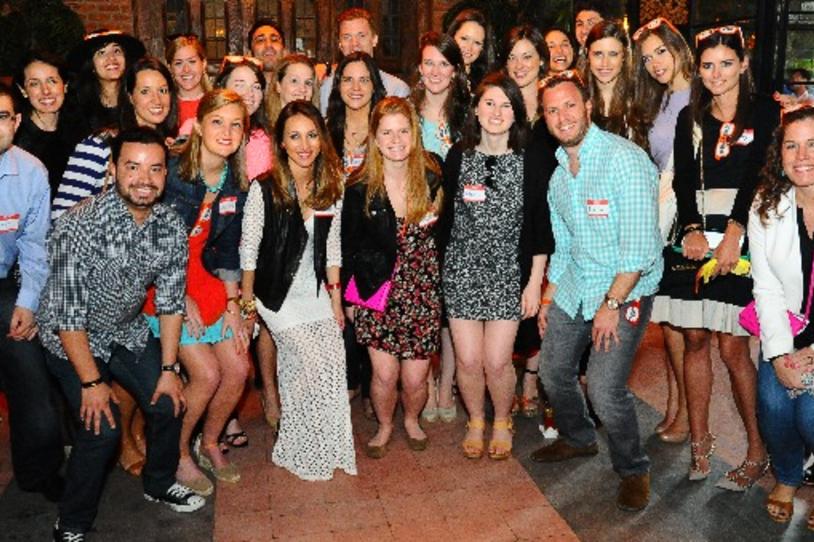 On Sunday, April 27, the Team Fox Young Professionals of NYC celebrated the Fifth Anniversary of their famed Sunday Funday event in style. With 400 friends and supporters in attendance at the Bowery Hotel, the YPs raised over $35,000 through their efforts!
As guests enjoyed a wide array of tasty treats from local favorites including Dos Toros Tacqueria and Dinosaur BBQ, they bid on over a dozen high-end raffle items including: subway series tickets and a NY Yankees autographed baseball, custom menswear and womenswear clothing, a Coach carry-all tote and a wide variety of fitness, beauty and restaurant baskets. 
A big thanks to the afternoon's fabulous DJs-- Brooklyn's Vikas Sapra and LA's DJ Audiomoe-- who returned for the second year in a row to spin the perfect soundtrack. 
Take a look at the following gallery for a further peek at the fun that ensued:
About the Team Fox Young Professionals:
The Team Fox Young Professionals (YPs) are proactive groups of 20- and 30-somethings who dedicate their time, interests and talents towards supporting Team Fox. While many YPs have a personal connection to PD, many others are simply inspired to join our movement to speed a cure.
YP groups are located in New York, San Francisco, Chicago, Boston, Washington D.C. and Los Angeles. Email teamfox@michaeljfox.org for more information about getting involved.