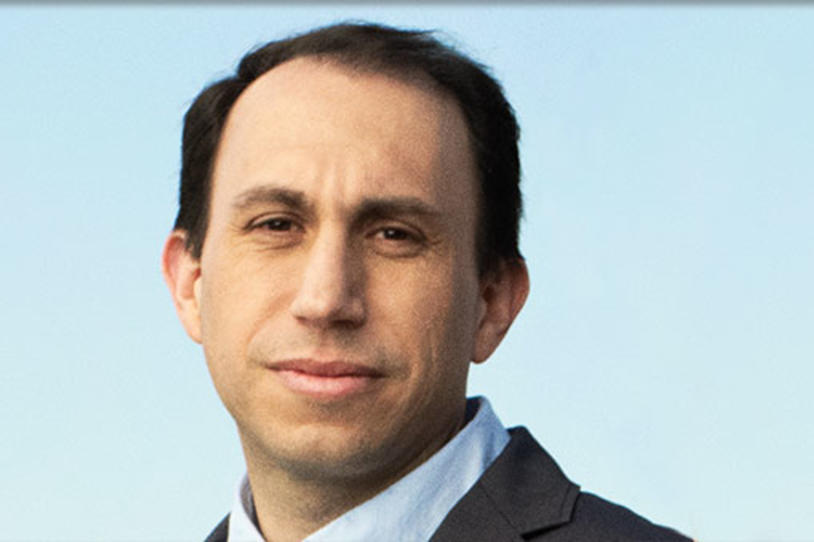 Partnerships are a critical component of our success at The Michael J. Fox Foundation (MJFF). We work with government organizations, private industry and other nonprofits to advance research into Parkinson's disease.
Our CEO Todd Sherer recently spoke with the Foundation for the National Institutes of Health (FNIH) about a collaborative effort we are in together. The Accelerating Medicines Partnership for Parkinson's Disease (AMP PD) is a public-private partnership managed through the FNIH that aims to find promising targets for new Parkinson's therapeutics. Such public-private partnerships are also a cornerstone of the race to develop a vaccine for COVID-19, as they can accelerate the pace of drug development. Dr. Sherer's interview is reprinted with permission by the Foundation for the National Institutes of Health, from its "FNIH at the Forefront" newsletter, April 2020.
FNIH: How is AMP PD confronting the challenges presented by the disease?
Todd Sherer: Parkinson's disease is highly heterogeneous, and though we have made great strides in our understanding of the disease, we still have much to learn about its onset and progression. The AMP PD initiative brings together MJFF, the National Institutes of Health (NIH) and industry partners to meet this research challenge. The goal of our collaboration is to identify and validate promising biomarkers of Parkinson's disease and use them to develop effective therapeutics.
FNIH: What is the AMP PD Knowledge Portal and how is it aiding in efforts to address Parkinson's disease and its challenges?
Todd Sherer: The AMP PD Knowledge Portal harmonizes data from four studies into a single portal, which will facilitate analysis of this data at a scale previously unimaginable. The four studies—MJFF and National Institute of Neurological Disorders and Stroke (NINDS) BioFIND Study, the Harvard Biomarkers Study of Brigham and Women's Hospital and Massachusetts General Hospital, the NINDS Parkinson's Disease Biomarkers Program and MJFF's Parkinson's Progression Markers Initiative—include data derived from cerebrospinal fluid and plasma samples with RNA and DNA samples. As I said when the portal launched, it's an invaluable resource for Parkinson's disease research. By bringing data from multiple studies together, it exponentially increases their potential to lead to new biomarkers and therapeutics. I believe the answers to a lot of persistent questions about Parkinson's disease will be found in this data.
FNIH: In an ideal world, what does the future of research and progress in Parkinson's disease look like?
Todd Sherer: For MJFF, the future is about collaboration. As the field progresses and we gain even more momentum, it's imperative that we continue to work together. AMP PD is a good example of how partnerships between industry, government agencies and nonprofits can make a difference. Each of the datasets in the AMP PD Knowledge Portal is a critical tool for Parkinson's disease research, but brought together, they unleash many more possibilities. We will learn more about the onset and progression of this disease—and do so faster—because we worked together. MJFF's ideal future includes more such partnerships, because they accelerate the path to cures.