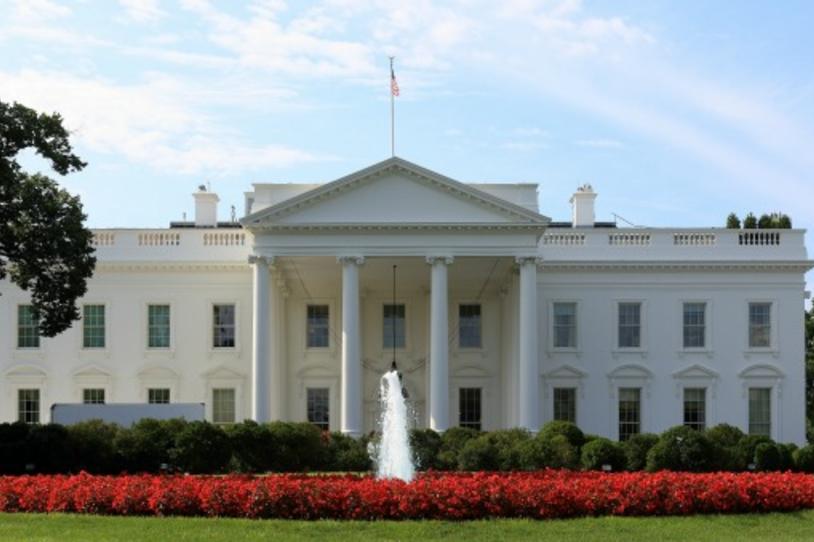 As President Donald J. Trump is sworn in and a new Congress begins its work, headlines about policy changes big and small fill the airwaves, internet and newspapers. There is uncertainty about what will happen in Washington, but with every change comes an opportunity for advancement, and we will be looking for ways to collaborate with lawmakers on both sides of the aisle who are interested in supporting our community.

While we don't have a crystal ball, we are closely monitoring activities on Capitol Hill and in the White House. We'll update the community as we learn more about potential proposals that could impact people with Parkinson's and the Foundation's three policy priorities -- furthering Parkinson's research, supporting drug development and approvals, and safeguarding access to care.
Here, we'd like to share information about several policy issues that could see changes under the new administration.
Tension over Medicare and Medicaid
Research indicates that 80 percent of people with Parkinson's rely on Medicare, and of that population, up to one-third also are eligible for Medicaid. Both of these programs play an important role in providing our community with adequate health care coverage.
Republican lawmakers have differing opinions when it comes to changes to Medicare and Medicaid. Throughout his campaign, Trump assured Americans he wouldn't touch these programs, but GOP leadership, including Speaker Paul Ryan (R-WI) and Secretary of Health and Human Services nominee Tom Price, have consistently advocated for Medicare reforms.
Speaker Ryan has crafted a plan, dubbed "A Better Way," which would slowly raise the age of eligibility for Medicare, cap federal spending for the program, increase subsidies for low-income seniors and raise out-of-pocket costs for higher-income retirees. Ryan's plan will likely come into play in upcoming talks about Medicare and Medicaid.
As specific legislation is introduced, we'll keep you up to date and continue to advocate for the parts of these programs that serve people with Parkinson's.
Talk of Repealing and Replacing the Affordable Care Act (ACA)
Among other provisions, the Affordable Care Act, or Obamacare:
prohibited insurance companies from discriminating against those with pre-existing conditions, such as Parkinson's disease,
eliminated annual and lifetime caps on coverage of essential health benefits (e.g., emergency services, hospitalization, etc.), and
expanded states' Medicaid eligibility criteria.
The ACA also increased the total number of people with health care coverage.
There is a clear desire among the majority in Congress to repeal the ACA. Earlier this year, lawmakers passed a budget blueprint that included repeal of key parts of the ACA. This budget bill doesn't actually become law, but acts as a guide for upcoming budget negotiations and sends a very strong signal on the GOP plans for the ACA.
Despite ongoing conversations about repeal, no replacement plan has been decided upon and some GOP leaders are calling for a more deliberate approach in which a replacement plan would be simultaneously passed if and when the ACA is repealed. According to the Congressional Budget Office, the non-partisan agency that provides analyses on economic and budgetary issues, 32 million Americans could lose health coverage if a replacement plan isn't enacted. (That's not to mention the 52 million Americans with a pre-existing condition who also could be at risk of losing coverage.) ACA repeal could also have implications for those on Medicare, as provisions in the ACA looked to eliminate the Medicare Part D 'Donut Hole' by 2020 and remove the cost for routine wellness visits.
Trump discussed the situation recently, saying that his replacement plan will provide health care for everyone at a lower cost. He restated his campaign stance, which included that he would allow government programs like Medicare and Medicaid to negotiate directly with pharmaceutical companies, with the goal of achieving overall savings to health care.
The Foundation was in touch with the Trump transition team in late 2016 to explain the critical role that high quality and affordable health insurance plays in helping our community access essential treatments and care. We will share updates on our blog and by email as efforts around the potential ACA repeal take shape.
Support for Medical Research Funding
The federal government is the world's largest public funder of Parkinson's disease research. In 2016, approximately $152 million was invested in PD breakthroughs at the National Institutes of Health (NIH), and another $16 million was provided to the U.S. Department of Defense's Parkinson's Research Program.
There is broad, bipartisan support for federal investments in medical research, as evidenced by an increase in the NIH's total budget over the last two years. But there is concern about President Trump's comments on medical research, as well as his nominee for the Office of Management and Budget (which develops and executes the president's budget), who has questioned whether the federal government should spend money on medical research. Recent reports that President Trump has asked the current NIH Director Francis Collins to remain on are a positive sign for research. Collins has been director for the past eight years, was the lead scientist for the human genome project, and has had a significant role in the BRAIN (Brain Research through Advancing Innovative Neurotechnologies) and Precision Medicine Initiatives.
Names Raised for New Food and Drug Administration (FDA) Commissioner
The FDA is responsible for approving new drugs and medical devices before they come to market. Currently, the agency will only approve a therapy or treatment once it has shown to be both safe and efficacious (meaning it actually works). Some of Trump's potential picks for FDA commissioner (the top position at the agency) have said drugs and devices should only be proven safe, not efficacious, before they are approved. These views are based on a desire to get new treatments into patient hands more quickly, but they raise concerns that it would establish a new government approval standard that is potentially lower than the existing one. MJFF will provide more information as an official nominee for FDA commissioner is announced later in the year.
New leadership and proposals are a reality, but in our system of government very few policies change dramatically overnight. Thoughtful leaders of both parties and members of the Trump administration will hopefully consider the full impact of new policies before they are pursued.
In this changing political climate, the Foundation will continue to advocate for the Parkinson's community, keeping in mind our three policy priorities. We'll work to ensure people with Parkinson's have access to affordable health care and treatments, and to protect our country's federal investments in medical research.