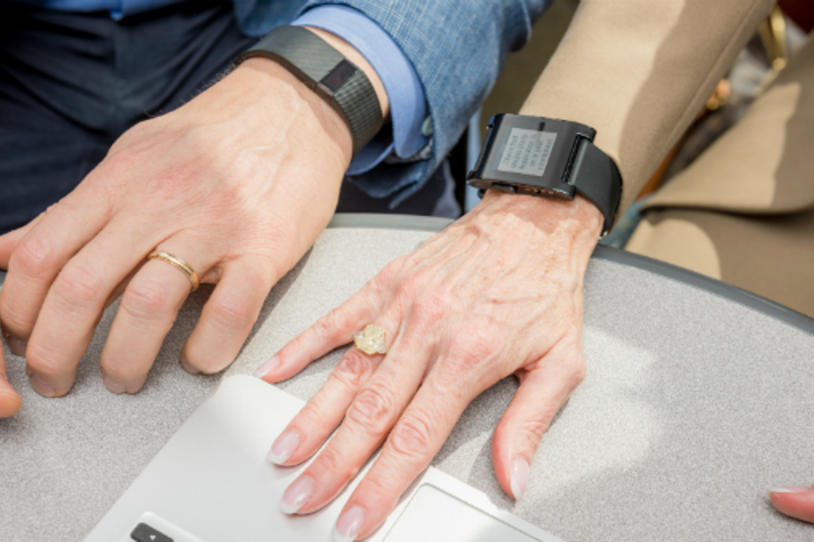 Yesterday, Roche.com featured the article "Open-sourcing health -- How working together is turning Big Data into life-changing healthcare" on collaborations between industry, academia and research organizations. The article cites the importance of sharing data and highlights Roche's active support of the MJFF-led Parkinson's Progression Markers Initiative (PPMI). The aim of PPMI -- a large-scale longitudinal study -- is to identify ways to measure the progression of Parkinson's disease and accelerate drug development.
Later this year, we will deploy Roche's smartphone app to select PPMI participants, which will monitor their motor activity and provide daily assessment tests. Digital biomarkers allow for more objective monitoring of disease, which could help to advance the discovery of disease markers in Parkinson's. The resulting disease markers discovered through this collaboration could change the way Parkinson's clinical trials are carried out, by offering a faster way to assess disease change and therapeutic impact. We look forward to sharing more on the app and its impact in the future.
Sohini Chowdhury, deputy CEO at MJFF, talked to Roche for the article, and explains: "We need objective, selective biomarker tests to predict, diagnose and monitor Parkinson's disease and test the impact of therapeutic interventions. The Roche collaboration is going to add another complementary data element: objective data captured outside the clinic on the daily effects of Parkinson's disease. Parkinson's is a 24/7 disease, and this allows physicians and researchers to observe daily life with PD, not just a few time points."
Parkinson's is a variable disease that makes it difficult to characterize or predict and challenging to test the impact of new treatments. MJFF works with industry to identify field-wide challenges, strategize solutions and implement programs that build necessary infrastructure and tools that support those decisions and speed the research toward cures and new therapies.
You can read the article on Roche.com. And we invite you to learn more about the impact of PPMI and how you can get involved.