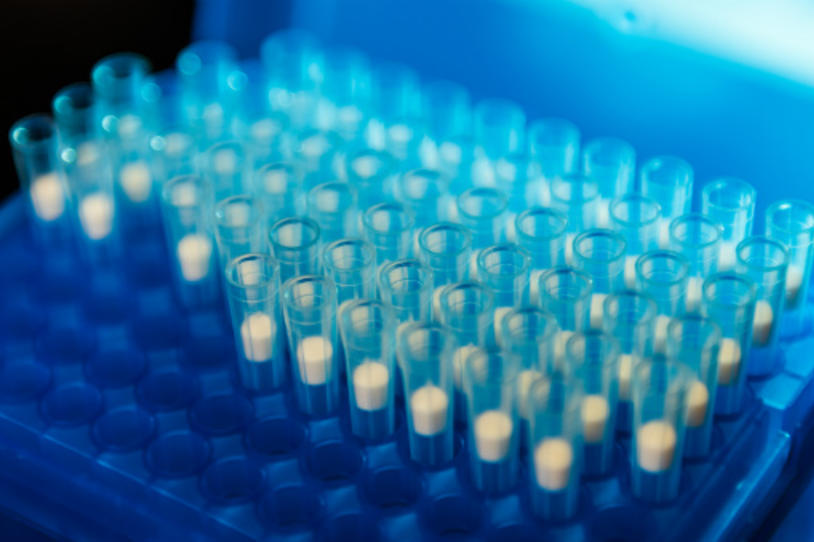 Parkinson's disease is variable, with each person experiencing his or her own symptoms and severity. Scientists are looking for biological ties to different Parkinson's experiences, which could help predict or measure symptoms and choose people for certain clinical studies.
This month researchers in the Fox Investigation for New Discovery of Biomarkers (BioFIND) -- an observational study sponsored by The Michael J. Fox Foundation (MJFF) -- published a paper online in the journal Movement Disorders linking protein levels in spinal fluid to specific Parkinson's symptoms.
BioFIND is supported in part by the National Institute of Neurological Disorders and Stroke, part of the National Institutes of Health, and led by principal investigator Un Jung Kang, MD, of Columbia University. The study collected data and samples from 120 people with moderately advanced Parkinson's disease and 100 control volunteers across eight academic sites in the United States at two points over two weeks.
Researchers found levels of the protein alpha-synuclein -- which clumps in cells of all people with Parkinson's -- were lower in spinal fluid from participants with postural instability and gait difficulty (compared to those with more tremor).
Levels of beta-amyloid protein -- which accumulates into plaques in Alzheimer's disease -- were lower in the Parkinson's cohort and correlated to scores on a cognitive recall test (Montreal Cognitive Assessment).
"These associations between protein levels and clinical symptoms can help us select participants for clinical trials. For example, people with lower beta-amyloid may be more likely to develop memory problems and therefore would benefit more from a cognitive therapy. Enrolling this population in trials can help us see a treatment effect more clearly than testing the therapy on people who will not have this symptom," said lead author Jennifer G. Goldman, MD, MS, of Rush University Medical Center.
The study also showed alpha-synuclein levels in plasma and saliva did not differ between people with Parkinson's and control volunteers, and alpha-synuclein did not significantly correlate among biofluids. These are valuable insights for the ongoing pursuit of accessible biomarker tests to diagnose and track the disease.
"This report is an important contribution in our efforts to understand and quantify Parkinson's biology to accelerate drug development," said MJFF Senior Vice President of Research Programs Mark Frasier, PhD, an author on the paper. "BioFIND is a partnership between our Foundation, academia, government and -- most importantly -- research volunteers to measure this disease and the impact of new treatments."
Next steps include validation of these findings in the MJFF-sponsored biomarkers study, the Parkinson's Progression Markers Initiative (PPMI), which is following more than 1,500 people with Parkinson's or risk factors and control volunteers over at least five years. Additionally, trials ongoing or launching in the near future could use alpha-synuclein or beta-amyloid levels as exploratory biomarkers in motor symptom or cognition drug trials, respectively.
While the BioFIND study is closed, PPMI is recruiting people with genetic mutations associated with Parkinson's disease. Learn more and take a short survey to see if you may be eligible.