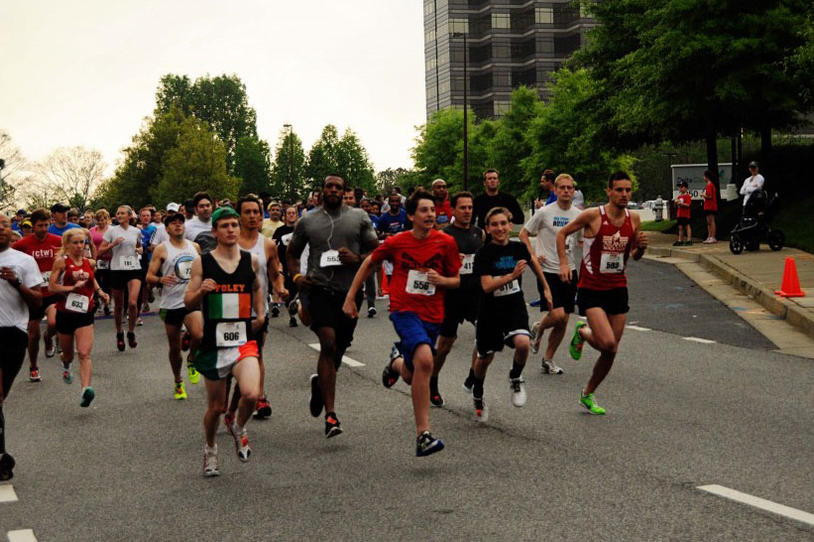 This past Saturday morning, the sun rose over an inspirational scene in Atlanta, Georgia. Hundreds of runners and walkers of all ages gathered at RaceTrac's Atlanta headquarters to participate in the first annual RaceTrac Run for Research. More than 500 athletes conquered the 5K course despite muggy morning temperatures and rolling hills. The aim of the race and accompanying festivities were to raise awareness and funds for The Michael J. Fox Foundation for Parkinson's Research. To say it was a success would be an understatement. Thanks to RaceTrac vendors who sponsored the event, hundreds of enthusiastic runners, and RaceTrac's donation to MJFF for every person who crossed the finish line, the first-ever Run for Research raised more than $65,000 for Parkinson's disease research!


But that's only half of the story. Saturday's race also kicked off a month-long RaceTrac fundraising campaign in honor of  Parkinson's Awareness Month. Through April 7, all proceeds from coffee sold at any RaceTrac location will be donated directly to MJFF. The same is true for proceeds from specially marked chocolate bars, which will be available in RaceTrac stores for the entire month of April. Throughout April, at the register customers will have the opportunity to add one dollar to their total purchase as a donation to MJFF . 


RaceTrac has an ambitious fundraising goal of $250,000. After such a successful kickoff event, they are well on their way. But you can still help. If you drink coffee, make sure to head to your nearest RaceTrac location before April 7. And, don't forget to look out for specially marked chocolate bars, and donate a dollar at the register for the rest of the month!

There are more than 300 RaceTrac locations. They can be found throughout Florida, Georgia, Louisiana, Texas and Mississippi. Find one here.