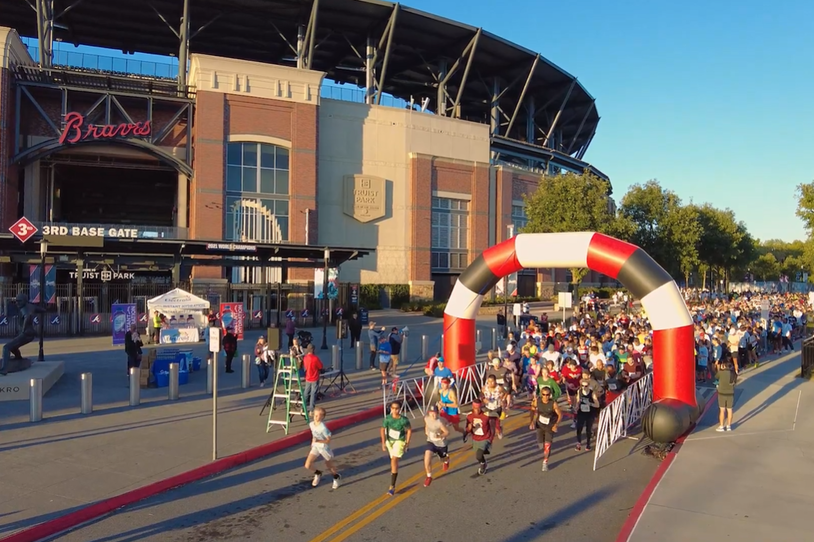 For RaceTrac, a third-generation family-owned company, its partnership with The Michael J. Fox Foundation (MJFF) is personal. The founder, Carl Bolch, Senior, lived with Parkinson's and his son, Executive Chairman of the Board, Carl Bolch, Junior, lives with the disease and currently serves on the Foundation's Patient Council. Beyond the Bolch family, several RaceTrac employees, their families and customers are impacted by the disease in some way.
"RaceTrac and the Bolch family believe in the importance of giving back to our community and we select causes that are both important to us and that we believe are of high impact to the communities we serve," says Melanie Bolch Isbill, RaceTrac's Chief Marketing Officer and daughter of Carl Bolch, Junior. Melanie joined MJFF's Board of Directors in 2021. "Contributing to the work being done by The Michael J. Fox Foundation is a wonderful way to come together to support our community," she says.
In the past 11 years, RaceTrac's involvement with MJFF has evolved significantly. For over a decade, RaceTrac has hosted a Run for Research 5K in Atlanta, Georgia, to raise funds for the Foundation. And every April during Parkinson's Awareness Month the company offers several opportunities for community members to contribute, from Coffee for a Cause Week to adding a $1 donation to purchases at participating RaceTrac locations and more. "We have tested new and different ways to get our team members, partners and guests involved, and this has enabled us to grow our fundraising from $130,000 our first year to over $1 million in 2022," says Melanie. "We see increased involvement every year," she adds. To date, the RaceTrac community has collectively raised over $6 million to help cure Parkinson's disease.
And they're not slowing down. This November, RaceTrac is leveraging The Michael J. Fox Foundation's Giving Tuesday match to raise additional funds for research. "With Giving Tuesday, we saw another opportunity to bring our community together and spread awareness for this important cause," says Melanie. On Giving Tuesday, November 29, RaceTrac will donate a percentage of fuel purchases to MJFF, up to $25,000. "As guests are buying fuel with us that day, we hope to inspire them to learn more and further support the great work The Michael J. Fox Foundation is doing," she says.
Click here to learn more about The Michael J. Fox Foundation's Giving Tuesday match and have your donation doubled