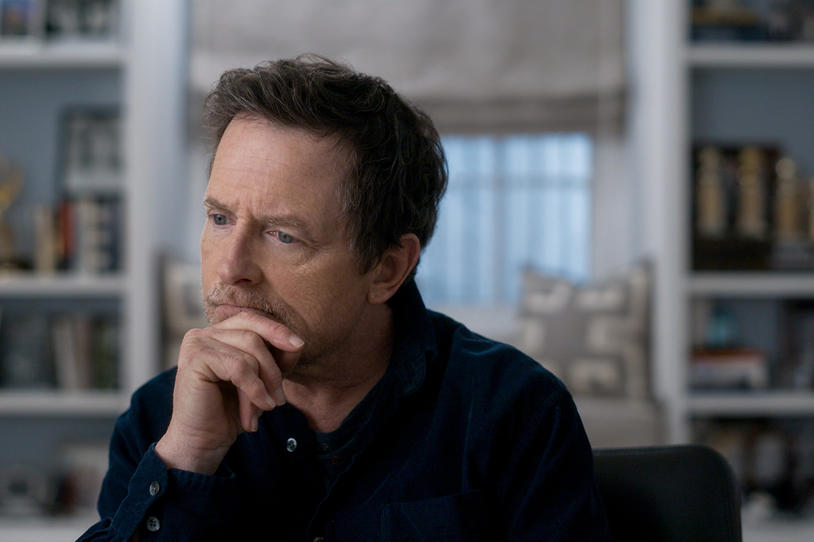 On newsstands and in homes worldwide, our intrepid founder, Michael J. Fox's endlessly fascinating life story is on full display with his latest film, Still: A Michael J. Fox Movie, officially out on Apple TV+ for fans to watch. 
From his exclusive cover in Variety to the film's feature in The Atlantic, The New York Times, The Washington Post, The Wall Street Journal and way more, Michael J. Fox seems to be everywhere these days. Using documentary interviews and archival footage, Still explores Michael's meteoric rise to fame, his Parkinson's diagnosis at 29, his love for family and his current perspective on the disease. 
Speaking with Variety executive editor Brent Lang, Michael reflects on his signature optimism and the big questions about life, Parkinson's and aging. Even in the face of adversity, Michael admits: 
"I'm still happy to join the day and be part of things. I just enjoy the little math problems of existence. I trip over things and fall down and break things. And that's part of having this. But I hope that, and I feel that, I won't break as many bones tomorrow. So that's being optimistic." 
Here's a look at recent media coverage reviewing the film. Click the links below to read each piece in full and get a sneak peek into Still: 
Speaking with Forbes reporter Jeff Conway in an exclusive, Michael delves into his personal philosophy living with Parkinson's disease and shares a piece of timeless advice for everyone: "Be present for every day. Be aware of everything that's happening. Be aware of your body. Be aware of how you respond to things. Be aware of how the people around you are responding to things and realize that this is your life. It's almost not for you to decide what the quality of your life is. The quality of your life will make itself evident to you - but in the meantime, don't miss a day by ignoring things that are happening." 
Please join us in sending our sincere congratulations to Michael on the launch of his film. Still: A Michael J. Fox Movie is available on Apple TV+.