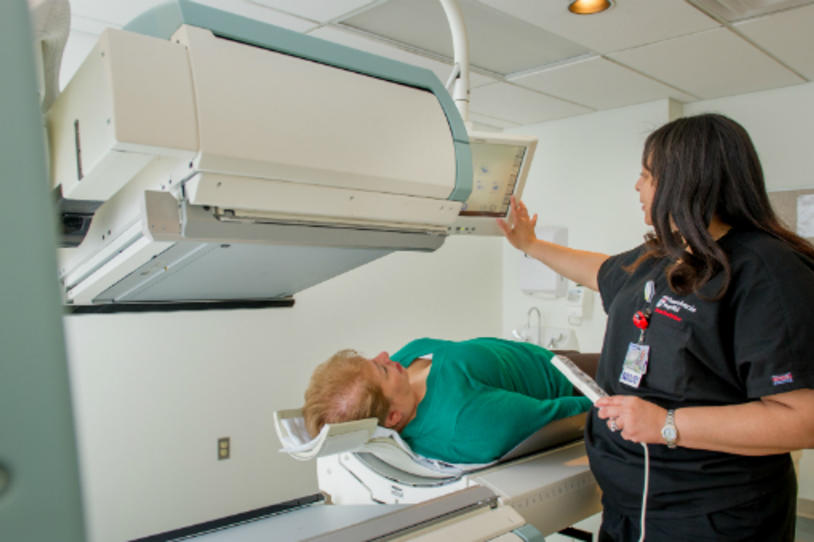 The European Medicines Agency -- the European Union's counterpart to the U.S. Food and Drug Administration (FDA) -- last week endorsed the first imaging test for use in clinical trials of therapies for Parkinson's disease. The test of dopamine transporters (DAT) was supported as an "enrichment biomarker," which means it can be used to select people for clinical trials. The DAT test measures dopamine activity in the brain and helps identify people who are most likely to benefit from a potential treatment, which could speed drug trials and improve their chances of success.
The effort to get the scan endorsed was led by the Critical Path for Parkinson's Consortium (CPP), which includes The Michael J. Fox Foundation (MJFF) as a member. CPP was created by the Critical Path Institute and Parkinson's UK to develop new, regulatory-endorsed drug development tools and is now working toward a similar opinion from the FDA.
"These brain scans in themselves are not new, but until now there has not been a clear consensus that they can and should be used to select participants for clinical trials. Through our global project, we've been able to bring all the data and expertise together to make a powerful case, so we're delighted that this endorsement from the European Medicines Agency will improve the quality and chances of success for future trials of Parkinson's treatments," says Diane Stephenson, PhD, executive director of the CPP.
Overcoming Trial Challenges
Studies of new Parkinson's treatments currently measure success by looking at symptoms. But studies suggest that up to 15 percent of people taking part in Parkinson's trials won't exhibit measurably worse symptoms over the course of such trials. So it's difficult to get an accurate picture of whether a potential therapy has had a beneficial effect. This is especially true in studies of people in the earlier stages of Parkinson's.
The DAT test can help researchers overcome this. It measures dopamine activity in the brain, and dopamine activity loss can help predict if someone will have symptom worsening. Surprisingly, not everyone with visible Parkinson's symptoms has dopamine activity loss. Using DAT scans, researchers can choose people for trials who do have such loss and therefore are more likely to have symptom worsening and be able to show a benefit if the therapy is successful.
The MJFF-led Parkinson's Progression Markers Initiative (PPMI) helped prove the value of the brain scan to clinical trials. Last year, the CPP published a paper on the connection between DAT scan and symptom progression using data from PPMI and another study.
Trials of potential new therapies for Parkinson's including Prothena/Roche and Biogen alpha-synuclein antibody studies are already using DAT scan as inclusion criteria to screen volunteers. Based on PPMI data, some studies also are using the scan as a secondary outcome measure to test if a treatment slows dopamine activity loss in early-stage Parkinson's disease.
"The addition of DAT scans to clinical trials is a big step toward faster drug testing and greater confidence in the results," says Mark Frasier, PhD, senior vice president of MJFF Research Programs. "Regulatory endorsement of these tools helps promote their use and supports the agency's review of findings. We're glad to be a part of the CPP, championing this important work."
Read more about biomarkers and their important roles in research and care in our guide: Finding a Test for Parkinson's.