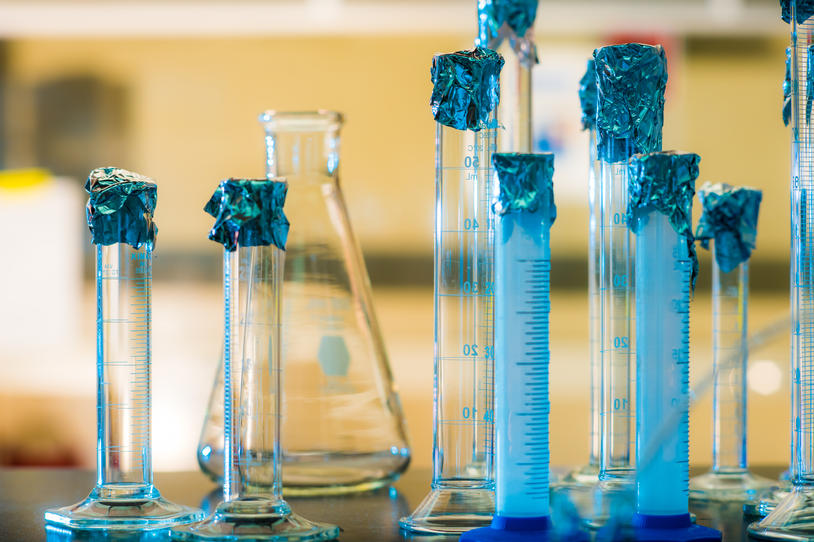 Join The Michael J. Fox Foundation's (MJFF) mission to find better treatments and ultimately a cure. Whether you have Parkinson's disease (PD) or not, participating in research is one way to contribute to efforts to develop innovative treatments. In this research roundup blog, we share MJFF-funded and partnering studies recruiting volunteers. Some investigate ways to slow disease progression and test interventions. Some follow participants over time to learn more about disease. 
Learn more through the links on how to get involved in each study. Please spread the word of these studies to your networks!  
Landmark Study Enrolling Anyone Aged 18+: MJFF's landmark study, the Parkinson's Progression Markers Initiative (PPMI), is recruiting volunteers with and without PD. The study is exploring how brain disease starts and changes in people of all backgrounds. PPMI is open to anyone over age 18 — with and without Parkinson's — in the U.S. Learn more and join the study that's changing everything. Smell loss can be an early sign of Parkinson's risk. PPMI is also offering free smell tests to anyone age 60 and up without Parkinson's. Request a free scratch-and-sniff test today and contribute to important research at mysmelltest.org/mjff.   

Trials Testing Drug to Improve Movement Symptoms: Cerevel's TemPo-1 and TemPo-2 studies are evaluating a new oral drug called Tavapadon to see if it can improve PD symptoms that impact movement and daily activities. These Phase III studies are happening across the U.S. and in varied other countries. You may be eligible if you are 40 to 80, have a confirmed PD diagnosis within the past three years and have never received deep brain stimulation. To learn more and find a trial site near you, please visit TempoStudies.com. 

Study Assessing Protein Inhibitor: The PROSEEK trial is testing a potential disease-slowing therapy in people with early PD. K0706 (Vodobatinib) is an oral investigational drug that suppresses the activity of the c-Abl protein. Higher levels of this protein may contribute to development of Parkinson's and other neurodegenerative diseases. This Phase II trial is led by Sun Pharma Advanced Research Company. Sites across the U.S., Europe and India are recruiting people aged 50 years and up, diagnosed with PD within the past three years and not yet taking any PD medication except Rasagiline and any MAO-B inhibitors. Learn more and contact a site near you.  

Assessing Ketamine for Depression in PD: The trial is testing a drug called ketamine, which has traditionally been used as an anesthetic but when administered at lower doses also rapidly reduces depressive symptoms in people with PD. The site at Yale New Haven Hospital is recruiting individuals ages 40-75 years who have PD and symptoms of depression. Learn more about eligibility and contact the site.  

Targeting GBA1 Mutations in PD: The PROPEL trial is testing a potential disease-modifying gene therapy for people with PD and GBA1 mutations. PROPEL is investigating whether a healthy copy of the GBA1 gene can be introduced through a one-time injection called PR001. Four sites in the U.S. are recruiting individuals with moderate to severe PD that have at least one pathogenic GBA1 mutation. Genetic testing is offered to confirm eligibility. The study is led by Prevail Therapeutics, a wholly owned subsidiary of Eli Lilly and Company. Learn more and contact a site near you.  

Home-Based Study to Prevent Fractures: People with Parkinson's have a much higher risk of hip and other fractures due to walking issues or osteoporosis (thinning of the bone). The TOPAZ study (The Trial of Parkinson's And Zoledronic Acid) aims to reduce the risk of fractures in people with PD. The study is testing if zoledronate, also known as zoledronic acid (Reclast®), an FDA-approved medication for osteoporosis, can prevent fractures in people with Parkinson's. Interested participants complete an online form and then may have a video screening visit. If eligible, a nurse will visit the volunteer's home to give the study drug or placebo. The study aims to enroll 3,500 people with Parkinson's across the U.S. Learn more about the study.