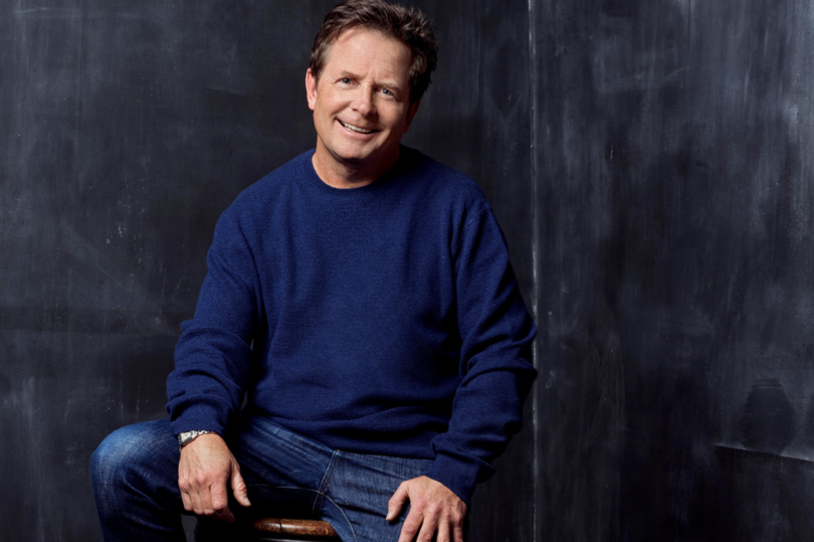 "There's the stuff you plan — the stuff you work toward, the stuff you aspire to, your desires and wishes. And then there's things that just happen. And the things that just happen are usually of more intricate design and a higher purpose."
Our fearless Founder, Michael J. Fox, has shared his candor and many words of wisdom on optimism, aging and life with Parkinson's disease (PD) for decades with a worldwide community of supporters. Today, The Michael J. Fox Foundation (MJFF) and millions of people living with PD, their families, researchers, and fans around the world wish Michael a very happy 60th birthday filled with well wishes!
To help celebrate Michael and his decades of optimism, buckle up and hop into your DeLorean time machine as we look back at some of our favorite archived quotes:
"It was one of the great ironies of my life that only when it became virtually impossible for me to keep my body from moving would I find the peace, security, and spiritual strength to stand in one place. I couldn't be still until I could — literally — no longer keep still."
"When the cure for Parkinson's is found — and it will be — it will be because of all of us, working together." (See the power of community in action by reading the Foundation's Spring/Summer 2021 edition of The Fox Focus on Parkinson's newsletter here)
"Gratitude makes optimism sustainable. If you're grateful for the opportunities you have, for what you've been given to do work-wise, for the opportunities that exist, you're optimistic. If you can just find those moments, I always feel that if you flip the coin 100 times, you're going to come up heads 51."
"In the quest to cure Parkinson's, we're absolutely certain we are the tip of the spear." (Read a free excerpt from Michael's latest memoir, No Time Like the Future: An Optimist Considers Mortality here.)
Inspired to take action? Watch a recent conversation with Foundation CEO and Co-Founder Debi Brooks and Michael J. Fox as they discuss the power of optimism and answer questions from the community. Then, stay tuned to the Foundation's social channels for the latest Parkinson's research updates, educational resources and opportunities to get involved.