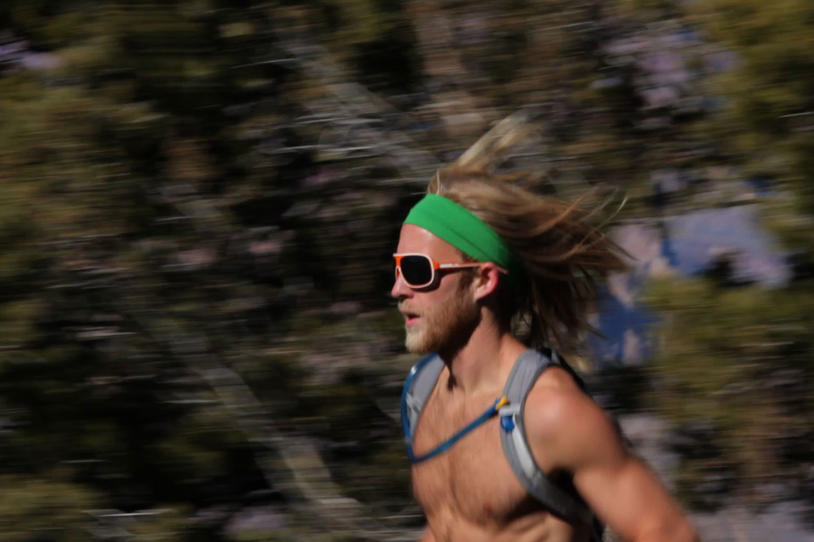 Team Fox member Sam Fox challenged himself to run the Pacific Crest Trail to raise funds and awareness for Parkinson's disease research. He chose to honor his mother, Lucy, who was diagnosed with Parkinson's in 2000. We featured him in the fall 2011 issue of our newsletter, Accelerating the Cure. Read his profile below or click here for the rest of our fall issue.

---

2,650 miles in two months. 44 miles a day. 16,000 vertical feet gained or lost each day.

There are countless ways to promote Parkinson's disease (PD) awareness and raise money for PD research. 24-year-old Sam Fox found one of the most challenging Team Fox has ever seen: running the entire length of the Pacific Crest Trail in two months to honor his mother, Lucy, who was diagnosed with Parkinson's in 2000. Sam aims to break the current speed record of 65 days and, along the way, to raise $250,000 for The Michael J. Fox Foundation. Thanks to another challenge — the Brin Wojcicki Challenge — all funds Sam raises will be matched, dollar-for-dollar.

Sam, a Rhode Island native, earned 15 varsity letters in four sports during high school, and the distinction of Rhode Island High School State Champion for the high jump. He continued his education and athletics at Yale University, studying history and high-jumping for the track and field team.

A true outdoorsman and graduate of the National Outdoor Leadership School in glacier mountaineering, Sam grew up exploring the outdoors with his family. He readily admits that his hobbies "tend toward what most people would call insane, or at least extreme."

And extreme Sam's journey will be: 100 marathons' worth of rugged terrain and varying altitudes from Canada's border with Washington to California's border with Mexico. But his remarkable endurance and love of the outdoors — and his mother — prove that he is indeed capable of accomplishing his 60-day goal.

Prior to his August 25 kickoff, Sam trained on parts of the trail near Berkeley, California, and has taken long runs in the Grand Canyon. In fact, the notion that he could actually do something like this came about during one such hike along the River Canyon last year.

While most of his college friends went straight to Wall Street after graduation, Sam "prefers to be in charge of what I'm doing." For the last year, Sam has focused on making a difference and putting his body to the ultimate test — all for his mother. "My mom was always outside doing something. If she wanted a greenhouse in the backyard, she'd build it. She still spends time in her garden, grows hops and makes her own beer, but she can't do any of it as easily or as much as she did before Parkinson's."

No matter the outcome, Sam says he will be happy to just finish it alive. "Having a finish line is the most tangible form of success, as I can actually put my finger on what I want to accomplish. I recognize all that my mom has done and the challenges she now faces every day. Sometimes it's hard to express all of my love and appreciation for my mom, but this is a big way to say it."

Sam embarked on his journey on August 25 and hopes to finish on October 24. To track his progress along the Pacific Crest Trail and to show your support, visit www.runwhileyoucan.org.