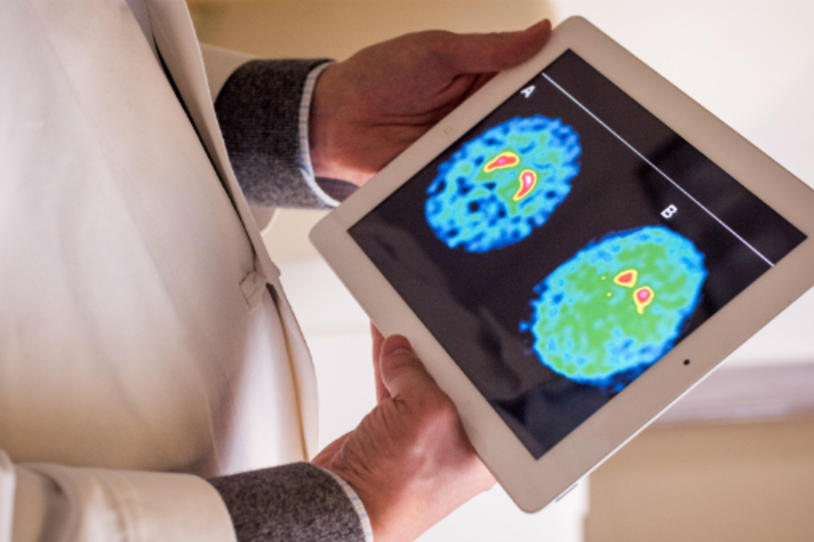 The National Institutes of Health (NIH) is perhaps the most well-known government agency involved in Parkinson's disease (PD) research, but did you know that the Department of Defense (DoD) also plays a role in advancing our understanding of PD? Several provisions making their way through the Senate could harm the DoD's work in this area.
The DoD Parkinson's Research Program (PRP) is the only government-funded research program specifically dedicated to PD. It fills research gaps by supporting studies that other agencies, such as the NIH, would not normally fund. The PRP investigates links between PD and military service -- including those that might arise through chemical exposure or traumatic brain injury -- to better support the estimated 80,000 veterans living with PD, as well as future military generations who may be affected.
Several provisions included in the National Defense Authorization Act, a bill currently under consideration in the Senate, will severely restrict the PRP. Senators Richard Durbin (D-IL) and Roy Blunt (R-MO) are sponsoring a bipartisan amendment to nullify them. Last year, legislators introduced similar provisions to harm the PRP. You sent Congress nearly 3,000 emails on the topic and that language was removed. Join the effort once again and speak up for PD research.
Email your senators now and urge them to support the Durbin/Blunt amendment.