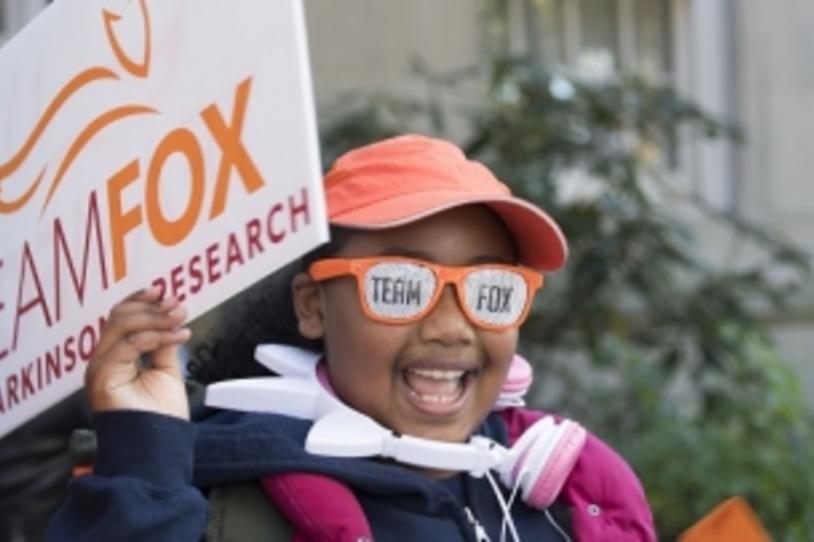 With 2018 in the rearview, our team is still in awe of the incredible feats of our Team Fox community. Collectively, Team Fox raised over $10.3 million to benefit The Michael J. Fox Foundation (MJFF)! All over the world, members joined as participants, sponsored athletes, event hosts and community motivators. Thousands shared their stories, successes and hashtags with us on social media(#GoTeamFox).
As one of our teams' most cherished traditions, we're proud to publish a few highlights from 2018:
 
$1,068,628 raised through our 2018 Tour de Fox Series. Cyclists joined us in South Carolina, Texas, British Columbia, New Jersey and California to take on courses ranging 10 to 75 miles!
37,620 miles completed through our Fox Trot 5K Series. More than 2,500 runners and walkers mobilized in Boston, Los Angeles, New York, Orlando and the Bay Area, raising over $618,000.
12,400 pancakes flipped in Delaware, Virginia, New York, Texas and beyond, where Team Fox members fundraised at the griddle. Want to bring Pancakes for Parkinson's to your community? Start here or email teamfox@michaeljfox.org.
2,724 new Team Fox members joined our community in 2018. These ambitious newcomers created their own events, ran, hiked, cycled, walked and everything in between!
300 donuts sold at Lucy's Lemonade Stand, hosted by 10-year-old Lucy. She expanded her annual fundraiser to include donuts, cider and pumpkins, selling out in under an hour! Make an impact at any age.
200 hours exercised in September as part of Exercise to Defeat Parkinson's. This active group rallied their community to run and bike during a month-long campaign that raised over $20,000!
32 athletes with Parkinson's joined Team Fox for a sponsored race. They ran in Disney, Chicago and New York, took on the 50-mile Rock the Ridge Challenge, peaked Mount Kilimanjaro and more! Inspired? Email athletes@michaeljfox.org for information.
7 marathons in 7 continents completed in 7 consecutive days by Team Fox and Patient Council member Bret Parker during the World Marathon Challenge. On top of that, Bret raised over $260,000!
1 single-day event raised over $1 million. The success of the 11th Annual New England Parkinson's Ride increased their lifetime fundraising total to over $4.4 million! Stay tuned for updates on this year's ride.
Equally impressive as the numbers, the photos captured at Team Fox events throughout the year tell the story of this inspirational group.
Now, we look forward to our packed roster of 2019 events and wait in anticipation for your creative ideas to transform into successful fundraisers. Join us today to see what we can accomplish in 2019!