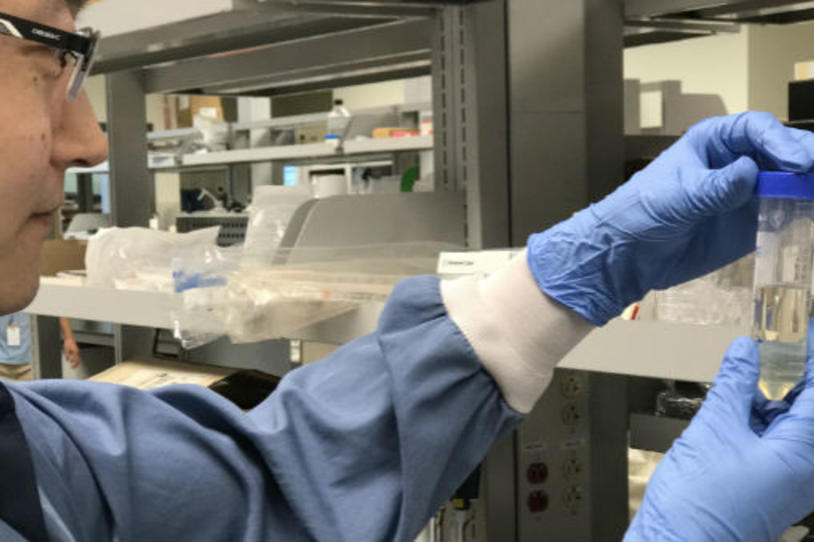 A new add-on therapy for Parkinson's movement symptoms shows promise in a study with large disease models. Prexton Therapeutics published in the journal Movement Disorders that its drug foliglurax helped ease tremor, slowness and mobility problems in large laboratory models of Parkinson's disease. The Michael J. Fox Foundation funded part of this study.
The gold-standard Parkinson's drug levodopa helps with movement symptoms but can wear off with long-term use and advancing disease. This can lead to complications such as uncontrollable movements called dyskinesia. Foliglurax is designed to be taken in addition to levodopa to help alleviate symptoms such as dyskinesia. It targets the brain chemical glutamate, which also plays a role in controlling movement.
Prexton is already testing foliglurax in a Phase II trial in Europe. This study in models provided more evidence for its treatment of Parkinson's disease.
In March, pharmaceutical company Lundbeck announced it will buy Prexton Therapeutics. This success is part of our strategy of funding early-stage projects to help researchers build data to attract larger partners and advance treatments.
In a similar chain of events, our Foundation funded development of another glutamate therapy at Vanderbilt University. In June, the school announced it licensed its glutamate-targeting drugs to start-up company Appello Pharmaceuticals.
We'll discuss movement symptoms and new treatments in this area in a webinar next month. Register now for the October 18 webinar.