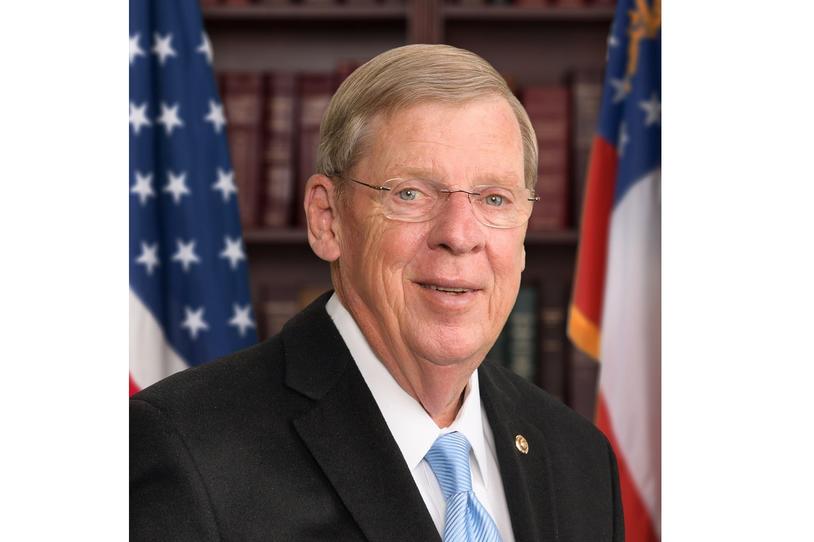 Former Georgia Senator Johnny Isakson died on Sunday, December 19 at home in Atlanta. Diagnosed with Parkinson's disease in 2015, Senator Isakson served for many years as Co-chair of the Congressional Caucus on Parkinson's Disease and was a champion of federal research funding toward finding a cure. His commitment to Parkinson's research continued after his retirement from the Senate in 2019.
At The Michael J. Fox Foundation, we were honored to have worked with Senator Isakson, his staff, and his Senate and House colleagues to ensure Parkinson's was and will continue to be a research funding priority.
The Washington Post's obituary for Senator Isakson included a quote from the Senator that speaks to his work and his commitment to our cause. When discussing political imbalances over the years and his dedication to making informed and important decisions, he said that the distance between parties at times seemed as though it could never be bridged. He then went on to add, "But if you can find common ground," he continued, "you can do amazing things."
That was our experience with Senator Isakson. We continue to be thankful for his commitment to bringing people together to make things happen and for advancing research toward finding a cure for Parkinson's.
We offer our condolences to his family, his friends and colleagues, and to those whose lives he touched and inspired.
More Information:
The Atlanta Journal-Constitution: Johnny Isakson, 76, Georgia politician respected by both sides, dies. (2021)